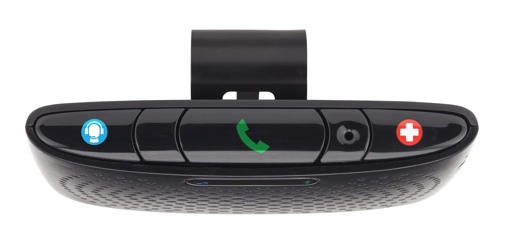 Excited about the future of connected cars, but don't plan on upgrading your current ride for another couple of years? Verizon has an interesting new solution called Verizon Vehicle: It's a OnStar-like add-on that promises 24-hour nationwide roadside assistance (including emergency help), vehicle systems monitoring, stolen vehicle tracking, parking management and more, all for a $14.99 monthly fee.
The Verizon Vehicle system is made up of two components. The first is a small reader that plugs into your car's OBD II port (compatible with most vehicles built since 1996). The OBD II reader helps keep track of your car's computer systems, helping to decipher those "check engine" light issues and providing information about your gas mileage. It'll also keep tabs on your car's physical location at all times; great for when you've forgotten where you've parked. All this information is sent wirelessly to the Verizon Vehicle iOS or Android smartphone app.
The second component of Verizon Vehicle is a Bluetooth-enabled speaker that clips to your visor. With a push of a button, you can be connected to a live agent to initiate roadside assistance or – a feature unique to Verizon Vehicle – talk directly with the Mechanics Hotline to discuss issues, repair suggestions and obtain repair cost estimates. There's also a dedicated emergency button, in case you witness a serious accident and need to summon police, fire or medical assistance. Of course, should you get into an accident yourself, Verizon Vehicle will detect the incident and contact emergency services for you.
Verizon Vehicle hardware comes free with a two-year contract (a $120 value), but you'll need to pay a monthly fee for each vehicle you choose to install it in. The first vehicle will cost you $14.99 per month (plus tax); each additional vehicle will be another $12.99. Verizon Vehicle is expected to start shipping on April 10, 2015. To learn more about the service or to pre-order your own unit, visit www.verizonvehicle.com.
[Image credit: Verizon]