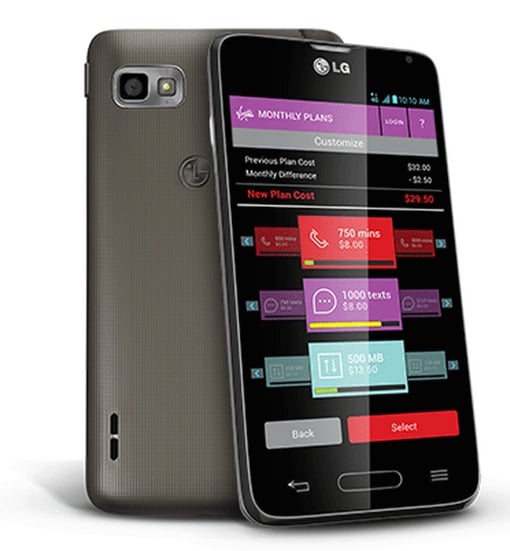 When it comes to finding the absolute perfect phone plan, most carriers' one-size-fits-all offerings don't actually fit. The big guys' plans usually make you pay for unlimited talk for everyone, which doesn't benefit kids who'd rather text all night long. You also need to pay for unlimited text for everyone – even for dear old dad, who'd rather talk to a real human than send small text messages in blips and bursts.
A new plan from Virgin Mobile called Virgin Mobile Custom seeks to fix the problem with these ill-fitting mobile phone offerings. The Walmart-exclusive plan on the Sprint network allows you to personalize each line with the perfect amount of talk and text, saving you money by forgoing services you neither want nor need.
Basic service on Virgin Mobile Custom costs just $6.98 per month, which includes 20 minutes of talk, 20 texts and no data. Need more? No problem – you can customize the plan by adding more (or unlimited!) talk and text and a data plan. You can also choose from Virgin's "special offers" such as unlimited access to Facebook ($5) or unlimited streaming music ($5). Plans can be adjusted up or down at any time in case you need a small temporary service bump.
If you're not looking for a lot of data, the Virgin Mobile Custom plans work well to fit a highly limited budget – more minutes and more texts come cheap. The catch is that data gets expensive real quick. A 2GB data allotment adds an extra $28 per month to a plan. You'll also need to purchase a new device from a highly limited selection of low-cost smartphones like the ZTE Emblem ($79.99) or 4G LTE LG Unify ($129.99, shown) – another added cost.
Interested in learning if this plan could work for your family? You can check out the various options available by visiting virginmobileusa.com/custom and playing with the available sliders. And before you pull the trigger on your new plan, be sure to check out these discount pre-paid phone plans.