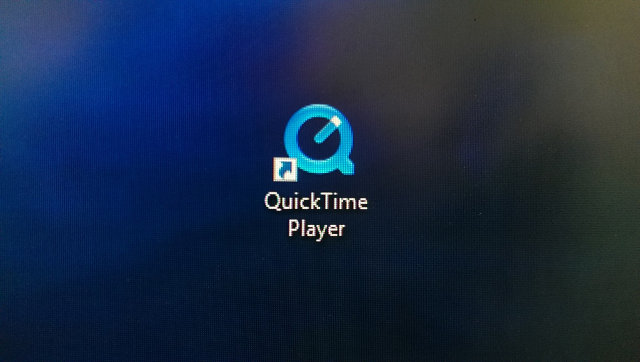 If a software program with serious security holes is installed on your computer and no fixes for the holes are forthcoming from its developer, what's the best thing to do? Ditch the program, of course. This is exactly what the Department of Homeland Security's U.S. Computer Emergency Readiness Team (US-CERT) is advising users to do with Apple QuickTime, a program that's was used by iTunes and websites to play video.
Citing a call to uninstall QuickTime for Windows by Trend Micro's Global Communications Threat Manager Christopher Budd on the Trend Micro blog, the US-CERT is advising users to get rid of Apple QuickTime on their Windows computers.
Now that Apple will no longer be updating the QuickTime multimedia platform for Windows, Budd says, security patches and updates for the software will no longer be sent out to users and security vulnerabilities will to unfixed. Computers with QuickTime for Windows will be left vulnerable to remote attacks or exploitation by malicious users. The same can be said of Microsoft Windows XP and Oracle Java 6, for which developers have stopped plugging security holes.
Through its Zero Day Initiative program, Trend Micro found two crucial vulnerabilities in Apple QuickTime for Windows, although the company has not yet observed any attacks against the weak spots. But why wait for the attacks to come?
Both Apple and Trend Micro advise QuickTime users to shield their Windows computers from possible attacks by uninstalling QuickTime as soon as possible. In the words of the US-CERT:
Computers running QuickTime for Windows will continue to work after support ends. However, using unsupported software may increase the risks from viruses and other security threats. Potential negative consequences include loss of confidentiality, integrity, or availability of data, as well as damage to system resources or business assets. The only mitigation available is to uninstall QuickTime for Windows.
Uninstalling the software is the "only way to protect your Windows systems from potential attacks against these or other vulnerabilities in Apple QuickTime now," notes Budd. While there are no known active attacks against these vulnerabilities, it's best to uninstall QuickTime now.
Not sure how to uninstall a program? Windows PCs have an easy uninstall feature that removes everything associated with an app. On all versions of Windows, head to Control Panel > Programs and Features, select a program and select uninstall. For Windows 10 and 8 users, hit the Windows key + X, and you'll see Control Panel in the list.
Concerned about how what uninstalling QuickTime will do to your computer? Apple's iTunes no longer uses QuickTime and most websites don't require the program for playing videos, so it's safe fore most people to uninstall. There are only a few professional content creation tools for Windows that still require QuickTime.
[Image credit: Elmer Montejo/Techlicious]