Brought to You by the Consumer Technology Association

Awesome Gift Ideas for Everyone on Your List
Techlicious editors independently review products. To help support our mission, we may earn affiliate commissions from links contained on this page.
There are many great tech gifts that will surprise and delight your friends and family. Here are eight ideas that will cover everyone on your list.
Fibit Versa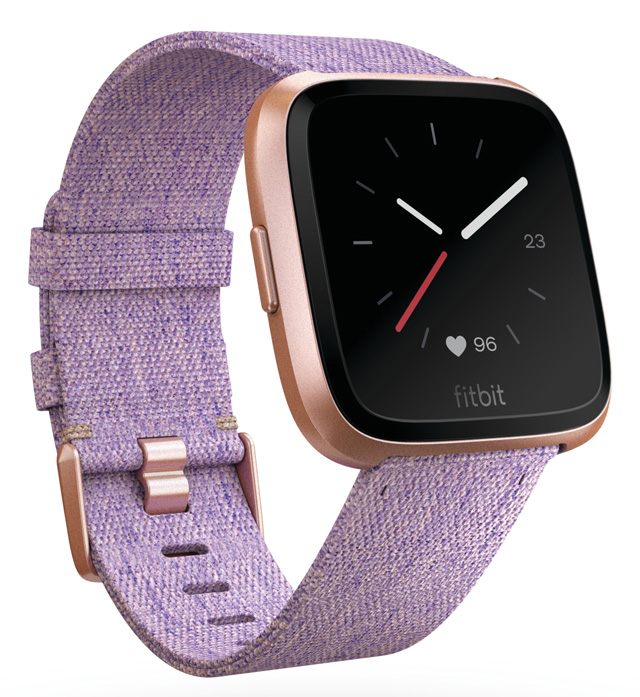 The Fitbit Versa is a stylish, lower cost fusion of smartwatch and fitness tracker with an amazing four days of battery life. The diminutive and lightweight Versa is waterproof and comes with a rubber strap (though you can upgrade to a woven, leather or metal accessory band for a few extra bucks). Its basic smartwatch features include smartphone notifications like calls, text or calendar, and you can customize the clockfaces and download apps from the Fitbit App Gallery. But fitness and health are where this gadget really shines—with more than 15 exercise modes like Run, Bike, Swim or Weights. Not only will you get real-time statistics and post-workout summaries on your screen, but the smart watch also tracks your heart rate, calories burned, floors climbed and how long you've been active throughout your day. Other handy elements include onboard storage for more than 300 songs (including Pandora stations), as well as on-screen workouts to help coach you through personalized training.
Price: $199.95 on Fitbit.com, check price on Amazon
Plantronics BackBeat FIT 3100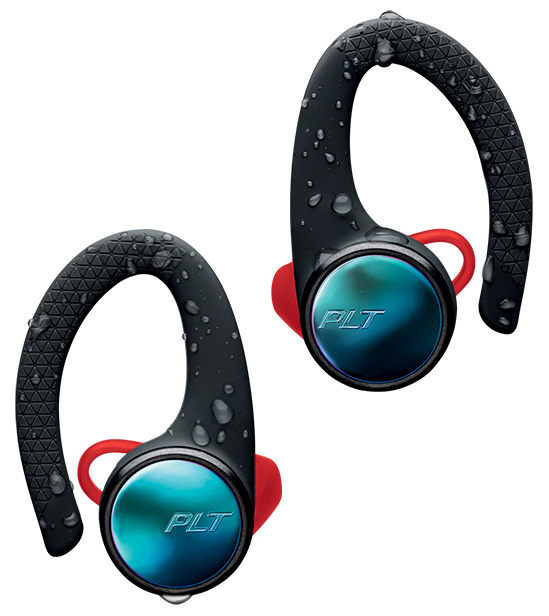 The BackBeat FIT 3100 from Plantronics are the perfect accessory for outdoor athletes. Plantronics' Always Aware technology lets in enough ambient noise to stay safe on the streets, and the soft, flexible ear hooks and in-ear stabilizers provide a comfortable fit that's secure enough to stay put during your run, bicycle ride, walk or crossfit classes. The earbuds themselves are self-powered, with absolutely no wires, and are waterproof enough to withstand both sweat and rain—though you can't swim in them. You can control the volume using touch-sensitive controls on the left earbud and pause and skip tracks on the right. The BackBeat FIT 3100s get an impressive five hours of run time between charges and the included charging case will charge the headphones another two times before you have to plug in. And with Quick charge, popping the earbuds into the case for a 15-minute charge provides one hour of play time.
Price: $149.99 on Plantronics.com, check price on Amazon
Lenovo Mirage Solo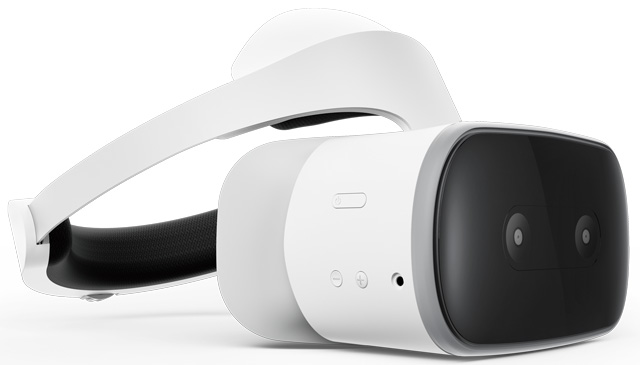 Step into virtual reality with the untethered Lenovo Mirage Solo VR headset. Powered by Google Daydream, this headset is completely standalone—which means you won't need a phone or a PC to use it. Just plug it in, charge it up, grab the motion-enabled controller and go. A mix of motion sensors and two wide-angle cameras, called WorldSense, allows the Solo to track your movement without external sensors. This gives you a range of natural motion and makes the content feel even more real. The new design also includes a visor with breathable padding, which keeps the Solo from pressing on your face, and you can adjust the fit with the turn of a knob. Of course, the hardware is only as good as the selection of VR apps, and you can choose from hundreds—including Blade Runner Revelations and BBC Earth Life. Need more storage? A microSD card slot allows you to keep your favorite experiences close at hand.
Price: $399.99on Lenovo.com, check price on Amazon
Belkin BOOST↑CHARGE Power Bank 10K with Lightning Connector

The Belkin BOOST↑CHARGE Power Bank 10K with Lightning Connector is the first portable power bank that can be charged with a Lightning cable, reducing the number of cables that iPhone and iPad owners need to pack when traveling. Now, you can recharge your battery pack using the same Lightning cable you use for your Apple products. The portable power bank is perfect for the avid traveler, giving you up to 70 hours of extra battery life. It is also MFi-certified and comes equipped with two USB Type-A ports to simultaneously charge two devices at the same, and a 2.4 amp jack to get you powered up even quicker. LED lights will indicate your charge levels and the batteries use sensors to monitor heat, voltage and circuitry so nothing is damaged.
Price: $59.99 on Belkin.com
Harry Potter Kano Coding Kit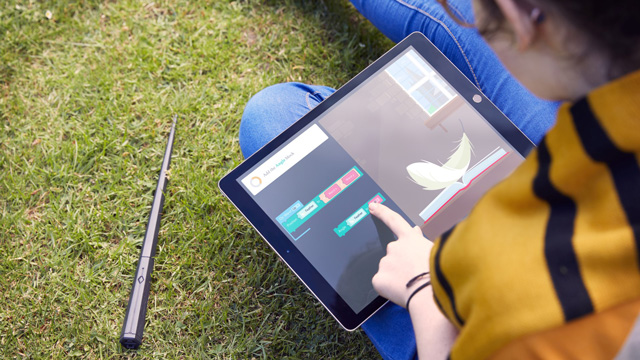 Channel Harry Potter and give the gift of coding with this magical kit. The plastic wand has the look-and-feel of wood and has a built-in accelerometer, gyroscope and magnetometer which tracks its movement. The wand uses Bluetooth to connect to a companion app on your Android tablet, iPad, Windows laptop or Mac. Once paired, you can start coding using block-based combinations, then activate and perform your spells. Play revolves around 70 Potter-based challenges, puzzles and games across six different Wizarding World backgrounds. Of course, you can also create your own code to perform your own magic if the mood strikes. Gameplay is enhanced by an online community, where you can build a profile and avatar to collect rewards, icons and badges in the interactive Hogwarts.
Price: $99.99 on Kano.me, check price on Amazon
Speck GrabTab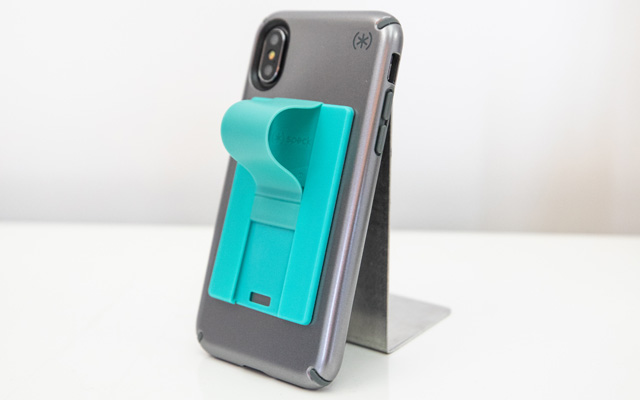 Want a better a handle on your smartphone? Speck's new GrabTab lets you hold, prop and slide your phone for better everyday day handling. A sleek, svelte accessory measuring approximately 3mm, it attaches smoothly to the back of your case, letting you securely grip the loop while you do your business. The perfect companion for texting, surfing and selfie-shooting, it also doubles as a kickstand for hands-free viewing. Right now, you can choose from seven colors and patterns.
Price: $9.95 on SpeckProducts.com, check price on Amazon
iHome iCVBT7 Smart Mirror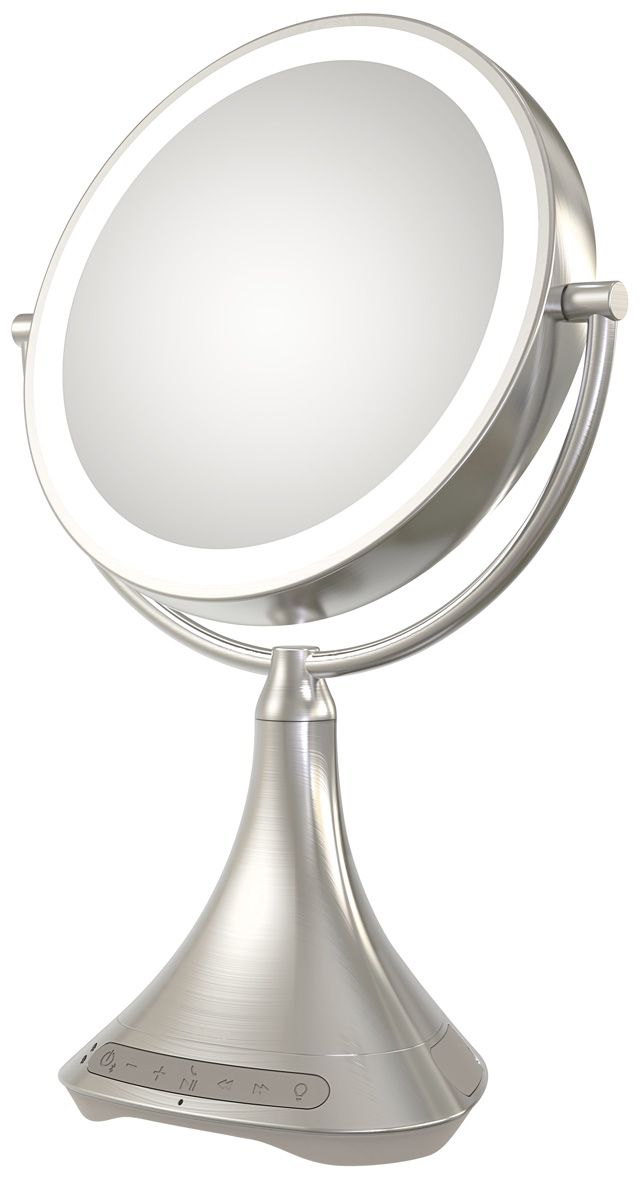 A vanity mirror can be a girl's best friend, but the iHome iCVBT7 Smart Mirror is more like a longtime beauty companion. Combining industrial design and high-tech features, you can boogie down to music from the Bluetooth-enabled speaker or even take calls while you primp. The 9-inch, double-sided, distortion-free mirror has a 1X and a 7X magnification for your personalized beauty routine, and the LED lights can be used via the high or low settings. A control panel on the base of the mirror lets you control volume, skip or rewind tracks and hang up calls, and includes a built-in mic and digital voice echo cancellation. A USB port is also included to recharge the battery and the power saving mode will automatically turn off the lights when not in use.
Price: $149.99 on iHomeAudio.com, check price on Amazon
Healium XR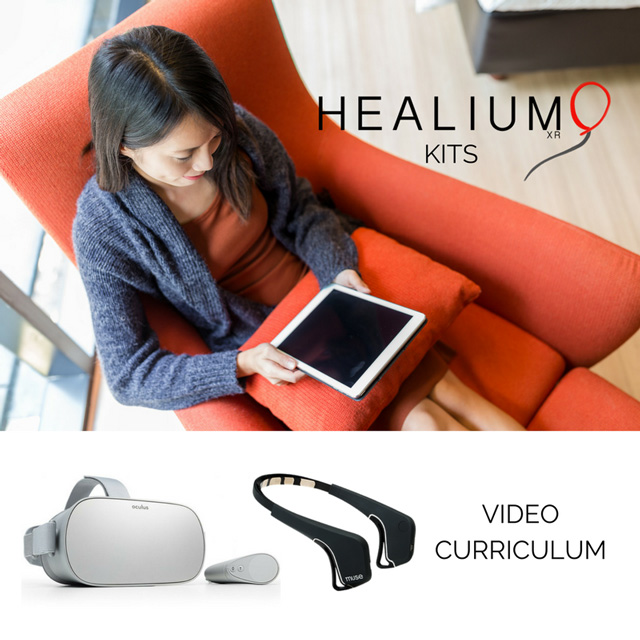 Detox your mind from the holiday frenzy with Healium, a visually-driven meditation channel. A digital chill pill created to help reduce anxiety and upgrade your positive energy, you can use a VR headset, like the Lenovo Mirage Solo (see above), Oculus Go, Gear VR or Google Daydream, to escape into virtual and augmented reality stories, meant to soothe your head and heart. The healing is achieved through monitoring your brain patterns and heart rate using a monitor like the Muse 2 Brain Sensing Headband ($249.00 on ChooseMuse.com, check price on Amazon) and learning how to change them to lower your stress.
Price: $27 per month on TryHealium.com
[Image credits: man holding present via BigStockPhoto, Healium, Lenovo, Speck Products, Belkin, iHome, Fitbit, Plantronics]
Discussion