We may earn commissions when you buy from links on our site. Why you can trust us.

9 Cool Crowdfunding Projects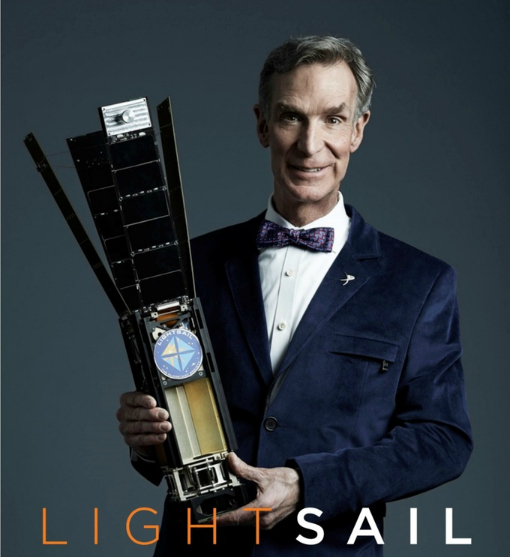 Instead of reading about the next big thing, these days we can have a say in it thanks to crowdfunding sites.
Some of the biggest tech successes in the last three years got their big break on crowdfunding sites Kickstarter and Indiegogo – the Oculus Rift virtual reality headset, the Pebble smartwatch, and the Raspberry Pi low-cost computer went into production after their creators collectively raised millions dollars from individual backers around the world.
Other projects have gone from innovative ideas into paradigm-shift territory: Solar Roadways is a project that aimed to pave the streets of the U.S. with solar panels people can drive, cycle, and walk on, soaring past its $1 million goal on Indiegogo.
Both Kickstarter and Indiegogo operate on rewards-based systems. Backers can donate various amounts corresponding to different levels of perks, which can range from getting the product itself at a discounted retail price, to a one-on-one dinner with its creator.
Other sites such as Experiment, which focuses on crowdfunding for scientific research, simply offers a warm and fuzzy feeling for helping launch do-good projects such as finding a new treatment for Ebola.
In most cases, money is only taken from backers if overall funding goals are reached, but crowdfunding isn't without its share of overpromising, underdelivering, and worse, outright scams. High-profile projects that miss their ship dates seem to be more common than not. Some don't deliver at all. Some are existing products masquerading as innovation. The phrase "buyer beware" should be on the forefront of every project backer's mind.
That being said, there are still plenty of interesting projects worth checking out. We dug up 9 of the coolest crowdfunded projects today, from an eco-friendlier kettle to a gravity-powered light for communities with limited electricity.
GravityLight 2
Reliable, affordable electricity is still not accessible for many communities around the world. GravityLight is a lamp that generates power from the lift and fall of a 12-kilogram weight, aimed at the 1.1 billion people without access to electricity who instead depend on kerosene lamps – lamps that are both costly and give off fumes equivalent to smoking two packs of cigarette a day. Ancillary SatLights can be connected to disperse light in a room or focus on particular areas.
The team behind the GravityLight used funding from its first Indiegogo campaign to trial the lamp with 1,300 off-grid families. With the GravityLight2 campaign, they hope to launch an improved GravityLight with brighter light, easier use, and more robust build, as well as set up an assembly line in Kenya that would create jobs in the region. The GravityLight 2 units will be produced in China until the Kenya factory is set up, with these first units estimated to be sent to backers in May 2016; Kenya-made lights will ship in July 2106.
Backers can choose a reward of their own GravityLight 2 with two SatLights from $70. Funding closes on Saturday, June 28th.
Link: GravityLight 2
HueRay Bicycle Grips
These light-emitting handlebar grips ensure that cyclists are highly visible from the sides – key for safely cycling in night traffic. Each silicon grip contains two super bright LEDs that deliver a wide-angle beam. The USB-rechargeable lights can be removed from the grip to avoid theft when parked outside.
Backers can grab a set of grips in pink, orange, yellow, green, blue or white with a matching LED color starting at pledges of $69 $50. The estimated delivery windows is April 2016; funding closes Friday, July 10th.
Link: HueRay! Bicycle Grips
Oomi Smart Home Kit
If you find the idea of a smart home tantalizing but its setup off-putting, check out Oomi, an incredibly simple, streamlined solution that lets you add smart accessories to your network by tapping new home gizmos with the Oomi controller, Oomi Touch.
The hub of the system is Oomi Cube, which packs sensors for temperature, motion, vibration, noise and more, as well as a night-vision camera. All this info can be viewed on the Oomi Touch or the companion iPhone or Android apps, allowing you to keep an eye on your home if you're away.
Other accessories include the Oomi Bulb, which can automatically change hues to reflect time and mood; a smart plug that also monitors energy consumption at its outlet; and the Oomi Streamer which can send HD media from internet sites such as Netflix to your non-smart television.
Additional sensors monitor air components, environment conditions like humidity, vibration or motion, as well as the opening and closing of doors and windows. This info can then be used to trigger actions such as turning on the light when you open a door or sending an alert to a smartphone app when motion is detected at night.
Originally funded successfully on Indiegogo back in January, this round of funding adds features and more accessories for backers, who've already pledged more than $1.5 million to the project – 2,800% of its original $50,000 target.
Backers pledging $299 can receive an Oomi Basic Kit including the Cube, Touch, and one accessory; $699 buys a Platinum set with nine accessories, plus the Cube, Touch, Streamer, and air-monitoring sensor. Funding closes on Saturday, June 20th.
Link: Oomi Smart Home
MIITO Eco-Friendly Kettle Alternative
This stylish little number does away with the kettle entirely in favor of a glass-topped induction base for your tea cup or teapot, along with a silicon-coated steel heating rod that's immersed in the liquid to be boiled.
Where electric kettles are often overfilled, using more energy than needed to boil water for only one or two cups of tea, MIITO's design means that only the precise amount of water needed is boiled.
The team behind MIITO claims that a cup of water can be boiled in 60 seconds, while a ceramic teapot of water takes less than three minutes. But perhaps of even greater use is the fact that MIITO can also heat up sauce or single servings of soup in the bowls you store them in, saving you the hassle of using up a cooker ring and another pan.
More than 5,000 backers are already in on this one, helping MIITO soar past its $167,383 goal. Back it now, and you can score a pre-order MIITO for around $100, with an estimated delivery window of April 2016. Funding closes Sunday, June 14th.
Link: MIITO Kettle Alternative
3D-Printed Portable Wind Turbine
This small wind turbine can catch low-speed winds to provide five volts of energy to USB devices, including smartphones, navigation systems, and rechargeable battery packs. It can hold up to 2,500mA of charge -- enough to fully charge a standard smartphone.
Packed down, it measures one meter long and by 16 centimeters wide – perfectly portable for a little extra juice on your next camping trip. But Canada-based creators RMRDTech have loftier plans than that – they'll travel to Nicaragua in December and print the parts for at least 50 wind turbines to be given to people living without access to electricity. The long-term goal is for people to begin printing their own wind turbines for use in off-the-grid regions.
Backers can get a wind turbine with battery pack, tower, and carrying case for pledges of around $125, set to deliver in October 2015. Alternately, pledge around $50 to receive the plans to 3D print the parts yourself in July 2015, or $5,855 to travel with the RMRDTech team to Nicaragua for a week to observe their campaign for bringing renewable energy into the region.
Link: A Small Wind Turbine for a Big Difference
Foobler Food Toy for Captive Rhinos
The rhinos at the San Francisco Zoo stand to benefit from this campaign for a supersized Foobler, a feeding toy designed to get domestic animals playing and engaging in order to improve psychological wellbeing.
The original Foobler, which its creators also crowdfunded, contained food pods that were released at timed intervals. A sound would play if food is available, but the food would only come out if the Foobler was played with.
This new, large, and presumably extremely tough Foobler would encourage rhinos to forage at mealtimes instead of passively waiting for food, thus increasing their levels of activity. The creators, who work with the zoo's recently launched (and hence, funding-light) behavioral wellness program, are asking for $15,000 to spend on designing and testing rhino-sized Foobler prototypes that are tough enough to survive playtime with the zoo's two rhinos, Gauhati and Boone.
Backers are invited to donate any amount, though as with all campaigns on Experiment, there's no tangible reward save the knowledge that you'll help two captive rhinos get some much needed playtime. Funding closes Thursday, June 18th.
Link: Rhino Foobler
Support a Mission to Space
Bill Nye, along with being that science guy, is also the CEO of the Planetary Society, which is behind this campaign to raise funds for a solar-powered spacecraft mission that could kickstart affordable space research by regular folks.
The breadbox-sized LightSail is a CubeSat, a type of miniature satellite used for space research, that can convert photons from the sun into usable energy for propulsion. This means it can travel in space collecting data indefinitely, without the need for heavy fuel cargo.
Funds raised will go towards constructing the spacecraft, taking it into orbit around fall 2016, then collecting, analyzing and publishing data, followed by public relations and education initiatives to push awareness of solar-powered spacecraft as a means toward low-cost, widely accessible space projects. With more than $800,000 raised and a couple weeks left, it looks like more of a reality than a dream.
Backers pledging amounts from $15 can receive rewards in the form of LightSail and Planetary Society swag, such as stickers, blankets, t-shirts, badges and posters. Funding closes Friday, June 26th.
Link: LightSail
Phree Smart Pen
We live in a digital world, but jotting things down on paper often beats pulling out your phone, finding the Notes app, and tapping out the thought you've already forgotten.
The Phree is a smart pen with an optical sensor at its tip that recognizes text you write on any surface, from a car dashboard to the fabric of a sofa arm to someone's actual arm.
It syncs to tablets, phones, and computers so that once you finish a note or drawing, you can save it straight to programs including Evernote, Microsoft Office and Acrobat. Impressively, if you receive a text message on a synced phone, you can read it on the Phree display and then scrawl a reply to instantly send it back.
At just 30 grams and 8.5 millimeters thick, the Phree is roughly the size of a fancy pen. Backers pledging $168 or more can score a Phree for themselves, with delivery sometime in April 2016. Funding closes Friday, June 26th.
Link: Phree Smart Pen
Nuimo Smart Home Controller
If your home is rife with wireless gizmos, Nuimo is the programmable controller that can connect them all.
This streamlined little gizmo, roughly the size and shape of a smoke detector, works with any Bluetooth device including the Nest thermostat, Sonos wireless music system, and the Philips Hue smart lightbulb. Its touch-sensitive surface responds to different inputs, including gestures, taps, and a back-and-forth motion that can be mapped to actions on particular devices. An LED matrix center display lets you switch between the apps for your devices or simply show the time.
Nuimo also supports about 30 apps with more in the pipeline, including SoundCloud, Netflix, and Spotify, so that once these apps are added to a companion Nuimo app on iPhone or Android, you can control the connected apps from the controller itself as well.
As its software is built on an open platform, developers will be able to create more apps and gadgets to expand the possibilities down the line. Expected delivery for backers is October 2015. Backers pledging around $146 can score a Nuimo at 30% off the intended retail price. Funding closes Friday, June 12th.
Link: Nuimo
Updated on 6/11/2015 with price drop for HueRay Bike Grips.
---
Discussion