Great iPhone apps for Toddlers
Techlicious editors independently review products. To help support our mission, we may earn affiliate commissions from links contained on this page.
The iPhone's touchscreen interface is a perfect, simple introduction to interactivity for little hands. So if you have a toddler in your home, give this handful of safe, smart and fun apps a try. They have both kid and parent appeal. And if you're looking for choices for a slightly older child, take a look at our picks of apps for pre-k learners.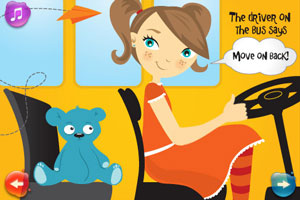 The Wheels on the Bus
An interactive version of the popular kids song, the app has loads of items to touch, swipe and poke, and a bright, fun art style. Kids can hear the song in English, French, German or Spanish, or even record themselves singing. The simple, bright art style and playful, surprising bits of interaction make for lots of replay value, too. For three-year-olds, really any app from developer, Duck, Duck, Moose is a great early learning choice, but this one is a nice starter. Price: $0.99 on iTunes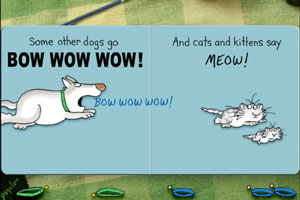 Moo, Baa, La La La!
What's not to love about the simple, charming rhymes and illustrations by beloved children's author, Sandra Boynton? They're presented in this app as a traditional board book, but with interactive elements. Kids can be read to by an audio narrator with text highlighting, or have a parent read to them. Better still, every animal than appears on the page responds by quacking, barking, moving and more. Price: $1.99 on iTunes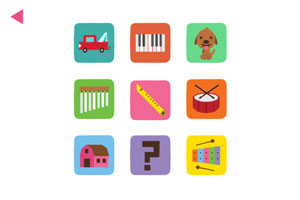 Sound Shaker
Think of this as baby rattle 2.0. You start by picking sounds to play with such as chime, whistle, drum, barnyard animal and mystery. Sounds are created by tapping the screen, and represented by colorful circles that can be rolled around, flicked and expanded. The whimsical, simple interface and surprising audio effects make this a gem for sound exploration. Price: $1.99 on iTunes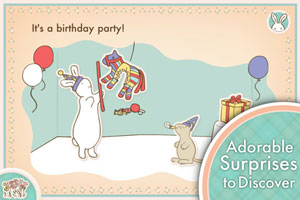 Pat the Bunny
Another childhood classic – this one first published in 1940 – gets a digital makeover. Random House has turned Dorothy Kunhardt's touch-and-feel children's book into an interactive experience in which kids catch butterflies, tuck the bunny in bed, color. The app lets users pop bubbles, bang pots and pans, catch butterflies, tuck the bunny into bed and more. The app even lets iPad2 users "look in the mirror" by accessing the tablet's dual cameras. Price: $3.99 on iTunes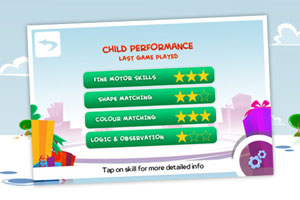 Jellytoons Toddler Skills: Bobo's Birthday Challenge
Of all the apps in the toddler category, this one has the most, rich educational value. Featuring the Jellytoons, a crew of silly, gelatinous creatures, the game takes the user into six, birthday-themed mini-games. Fine motor, shape and color recognition and counting skills are put to work and the game also tracks a child's progress in each area, too. $1.99 on iTunes
Discussion