We may earn commissions when you buy from links on our site. Why you can trust us.

9 Awesome Gift Ideas for Everyone on Your List
Looking for an interesting gift for your significant other or friend? We've spent hands-on time picking out these 9 fun and functional products that everyone on your gift list will love (and we wouldn't mind receiving them ourselves!).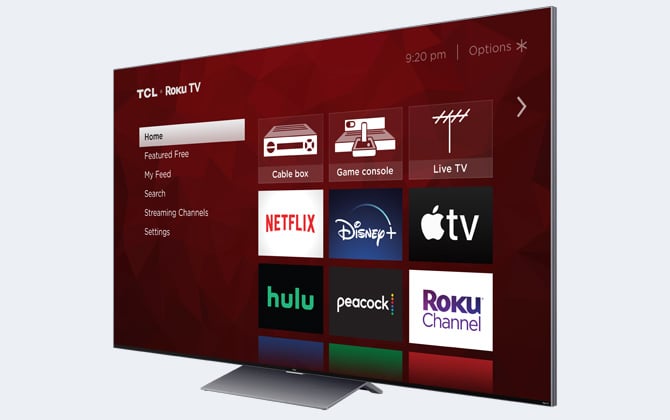 Stunning 8K picture quality under $2,000: TCL 6 Series
If you have a videophile on your list that deserves the best picture, you'll need to purchase an 8K TV, which provides four times the resolution of 4K UHD TVs. However, until this year, you had to spend a small fortune to get a high-quality 8K set. TCL has changed that with its first 8K model, the 6 Series model R648. It is a Mini-LED TV, which means that it has hundreds of dimming zones for more precise and focused lighting and better contrast. Not only do we love this model, but the 6 Series receives top ratings from other tech reviewers we know and trust, like Digital Trends and Rtings.
Price: $1,999.00 for 65-inch TV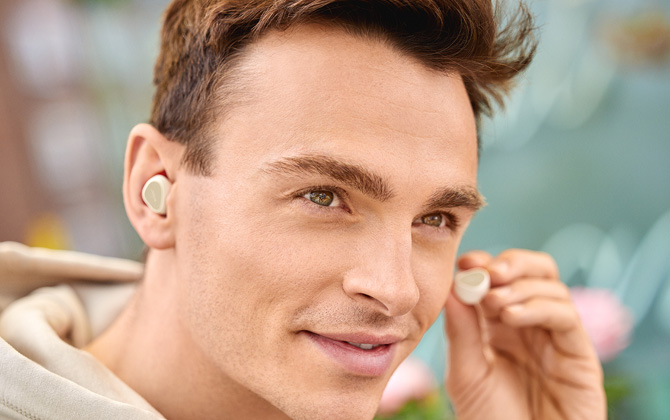 Our favorite true wireless earbuds under $100: Jabra Elite 3
Jabra's line of Elite true wireless earbuds have long top our list for the best true wireless earbuds, but they've been expensive, with most models topping $200. Our pick for gift givers on a budget is the Jabra Elite 3 earbuds, which cost just $79. They maintain a lot of the same features of their pricier siblings – most obvious being the fluted, wide backed enclosure which helps them deliver a rich, full-bodied sound. They have easy-to-use, press-down function control buttons on the back covers, which are so much easier and more reliable to use than the thermal touch spots found on rival true wireless earbuds. And the earbuds make high-quality calls and either bud can be used in mono mode. With an IP55 rating, the Elite 3 earbuds can withstand rain and sweat. These versatile true wireless earbuds are a great choice for anyone on your list.
Price: $79.99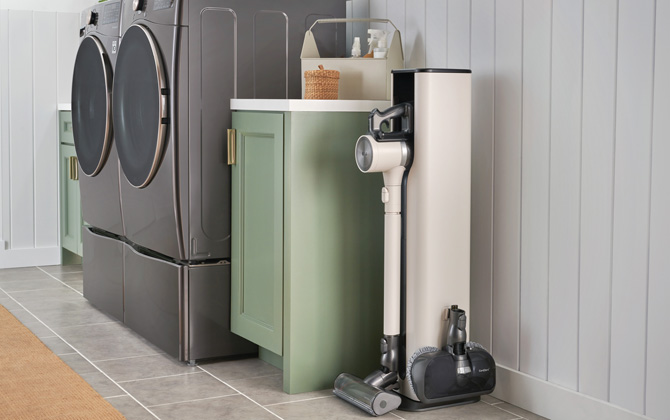 An attractive and easy-to-use stick vac for life's little messes: LG CordZero with All-in-One Tower
Normally, we'd stay away from recommending a vacuum cleaner as a gift idea. However, we're making an exception for the LG CordZero Stick Vacuum with All-in-One Tower. First, a stick vac is only handy if you can store it in an easy-to-access place, and the CordZero's All-in-One Tower, which charges the vac and holds all of the attachments, is so attractive that it will actually look good in a mudroom or kitchen. The tower also automatically handles a major annoyance with most stick vacs – emptying the canister. Whenever you place the CordZero back in the tower, the canister's contents are sucked into a large 33.8-ounce disposable collection bag and compressed, so you only have to occasionally swap out the bag. In addition to the expected attachments for floors, upholstery, and crevices, there's a Power Mop with a set of two spinning pads for cleaning up sticky, gooey messes. The integrated water tank moistens the pads for cleaning, and when needed, you can put the pads in the laundry. If someone on your list has kids and/or pets, they will appreciate the gift of time they'll get back with this elegant, easy-to-use stick vac.
Price: $999.00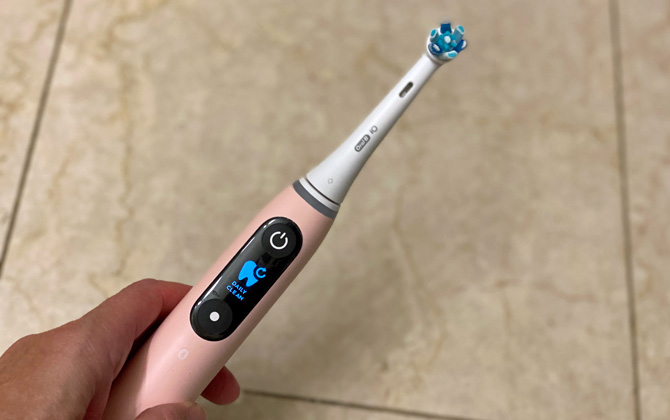 A toothbrush with on-handle visual feedback for better brushing: Oral-B iO 6
Who doesn't want the gift of a brighter smile – and an easier time at the dentist? Oral-B makes it so with the iO Series 6, the newest and most inexpensive model in its iO series of intelligent rechargeable powered tooth brushes. This new brush deploys a smart pressure sensor and light-up ring on the handle that glows green when you're applying the correct brushing pressure (white or red when you're not). Better still, buzzing cues and an interactive display screen will coach you with a time-brushed count and smiley face on the screen when you hit the ideal two minute run time (or frown when you don't). So unlike other smart toothbrushes, you don't have to consult your phone while brushing your teeth. Comes with one brush and a useful travel case. Off the charging base, the battery lasts at least a week with 2x a day, two-minute uses.
Price: $149.99, on sale for $99.99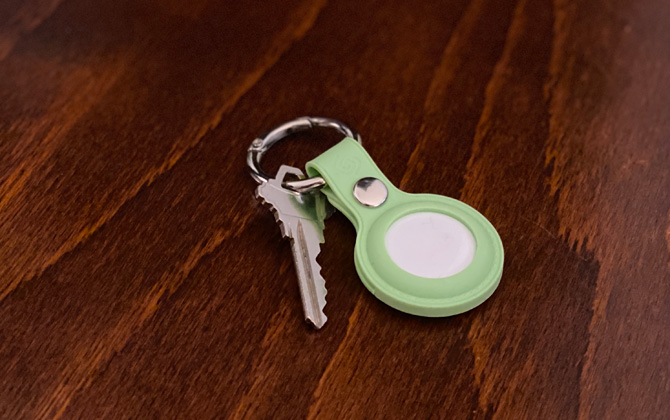 Find just about anything with your phone: Apple AirTag
Know someone who puts down their keys or bag then can't find it? Save your loved one hours of stress by gifting them an AirTag. This Bluetooth-connected homing device stashes in or attaches to the oft-misplaced item and then leads you back to it through the Find My app on Apple iPhones, iPads and Mac computers. If the lost item is close by, you can activate a jingly sound on the AirTag that leads you to it. Or use a visual mapping system called Precision Finding that will point an arrow on your phone/tablet screen in the direction of the missing object and even calculate the distance to the recovery. In our testing, it's worked great – pinpointing objects up to 80 feet away. Even if the AirTagged treasure is out of direct signal range, the Find My network exploits other Apple users' products ("approaching a billion devices" says the company) to anonymously help track the item down. This sussing out system relays the Tag's location to iCloud, which then directs it to show up exclusively in your Find My app. The AirTag fits neatly into a variety of custom holders – key rings, bag loops, and more – like the Grip2U AirTags KeyRing Case ($24.99 for four on PreventTheDrop.com) shown here.
Price: $29.00 for one, $97.62 for four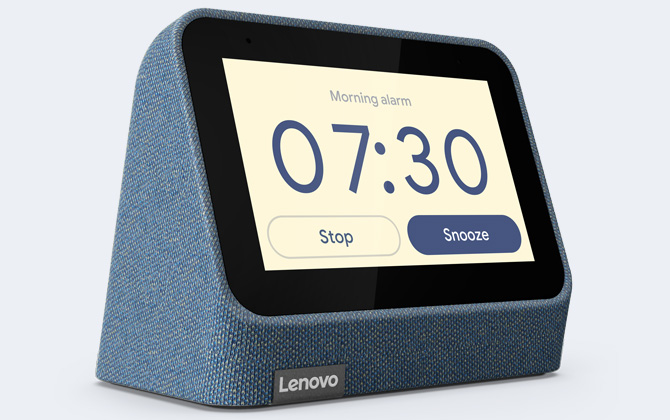 A smart alarm clock: Lenovo Smart Clock 2 with Wireless Charging Base
A wonderful bedside companion, the WiFi enabled, voice-activatable Lenovo Smart Clock 2 can wake your loved one with their favorite tune (from YouTube Music, Spotify or Pandora), serve up news and weather on request, keep them company with a favorite photo image displayed on its four-inch color touch screen, and trigger house lights (Philips Hue) to turn on and off at their verbal command. The upgraded second gen model improves on audio quality and sits on a tidy base with integrated fast charging for Qi-compatible smartphones, earbuds, watch, etc. There's also a USB port on back for wired charging needs. Lenovo Smart Clock 2 is also a full Google Assistant device, which wakes to "Hey Google" and can play tunes in multi-room synchronized fashion with other Google Assistant-enabled speakers sprinkled around the house.
Price: $79.99, currently on sale for $59.99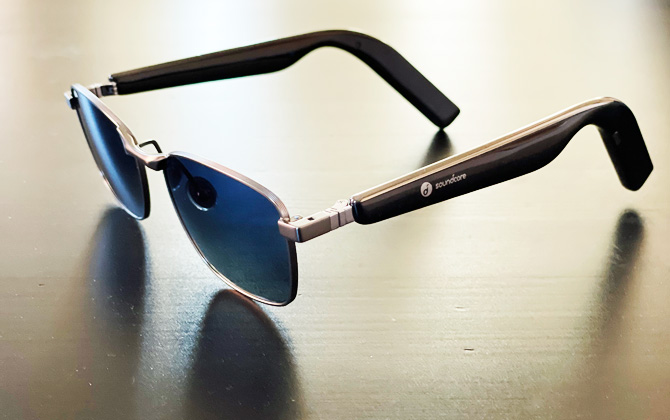 Stylish sunglasses that sound good: Soundcore Frames
Have a finnicky, fashion conscious gadget lover on your shopping list? That person will love the Soundcore Frames, glasses/sunglasses with tiny Bluetooth speakers and microphones built into the arms. What sets the Soundcores' apart from other open-ear headphones are the interchangeable frame options, radically altering their (and the wearer's) look. The fronts can be readily swapped out with Soundcore's Pull and Plug quick release system - just a little press and tug does it. Choose from one of ten different frame styles – sunglass fronts in smaller and larger sizes, traditional and more modern looks, with different lens tint options and even in clear with blue-light filtering for computer-station use. Prescription lenses also can be fitted. Crave more than one look? Additional frames can be had at $49.95 each.
Sound is clearer and brighter than with most rivals we've tested, making them enjoyable for casual listening and taking calls. If you're looking for good bass response, though, we'd recommend the Bose Frames.
Playtime/talk time is rated at 5.5 hours, while 10 minutes of fast charging yields 1.5 hours of play. Water resistance is rated IPX4 - enough to survive an unexpected shower.
Price: $199.95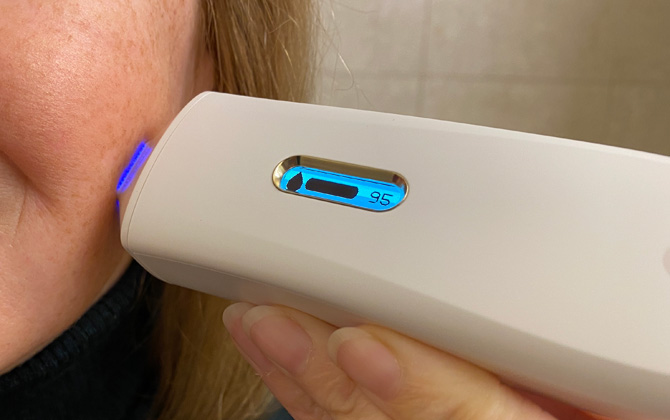 A makeup applicator that makes skin imperfections disappear: Opte Precision Wand
While the Opte Precision Wand is a splurge, it's as good as a professional makeup artist in its ability to spot and cover facial skin imperfections. On the tip of the Opte, a blue LED illuminates your skin, and a camera takes note of any tiny imperfections. Then the Wand's onboard application mechanism takes over, precisely covering the discolorations with a skin-tone matched serum, laid on with 120 inkjet nozzles. Additional passes provide more coverage. As the application is minimalist in density and diameter, far less product is used, skin can breathe, and the makeup doesn't look or feel caked on.
Price: $599, on sale for $499 (includes skin-covering serum which lasts about 3 months, refills are $139)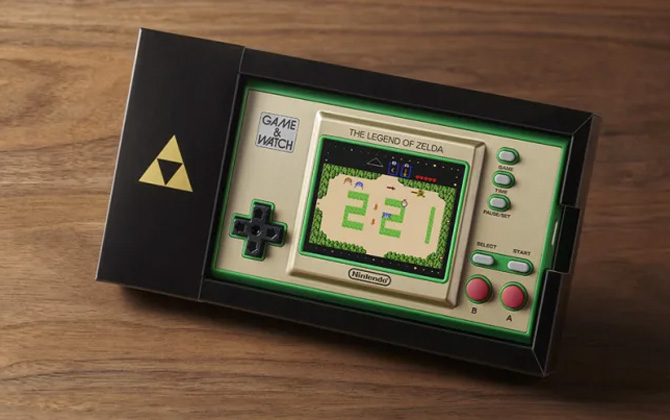 A handheld gaming system that brings back the 80's: Nintendo Game & Watch: Legend of Zelda
Here's a retro-gift perfect for nostalgic handheld game fans. Nintendo has turned back the clock to 1980 with the pocketable Game & Watch: Legend of Zelda, a re-creation of its first-ever handheld gaming system. The game holds the complete, multi-layer rendering of The Legend of Zelda, Zelda II: The Adventure of Link, and The Legend of Zelda: Link's Awakening. Play it solo or in an alternating two-person challenge. Not exactly a clone, the new Game & Watch is enhanced with a +Control Pad to jump, leap, and stomp with precision. Also on board is a special version of Game & Watch Vermin featuring Link, plus watch Link exploring Hyrule and defeating the interactive clock. Get it while you can. This limited edition will only be available "while supplies last."
Price: $49.99

[Image credit: woman holding gift via BigStockPhoto, Techlicious, TCL, LG, Jabra, Lenovo, Nintendo]
Jonathan Takiff is a seasoned chronicler of consumer electronics (30+ years), longtime staffer for Philadelphia newspapers, syndicated columnist and magazine/website contributor.
---
Discussion