7 Ways to Fight Seasonal Allergies
Techlicious editors independently review products. To help support our mission, we may earn affiliate commissions from links contained on this page.
More than 50 million Americans suffer from allergies—and even if you aren't one of them, you almost certainly have a friend or family member coping with allergies as pollen counts rise. Aside from the usual over-the-counter remedies, you can take a few easy steps to remove allergens from your home. There are air filters built into vacuum cleaners that can remove and trap pollen, pet dander, dust mites and other particles. There are washers with a special allergen cycle that can kit dust mites. And, a good dehumidifier can prevent mold from growing. So whether you're dealing with springtime allergies or year-round issues with household dust and other allergens, here are the high-tech tools we recommend you use to make allergy season a little less painful.
Clean your house with a HEPA-filter vacuum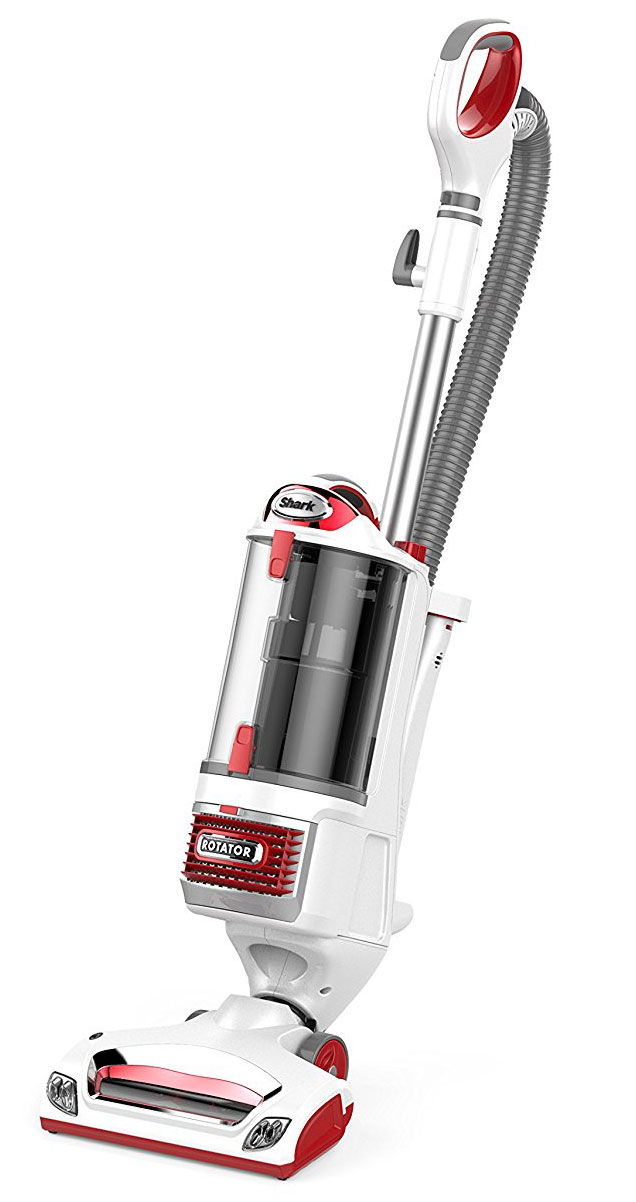 Vacuum cleaner with HEPA filter: Shark Rotator Professional Lift-Away (NV501)
Unfortunately, not all allergens are in the air. All kinds of dust and grime can get caught in your carpet which will aggravate your allergies with every step. And while serious allergy sufferers may want to consider removing carpet from their homes entirely, most of us can manage with regular vacuuming to suck up dirt before it becomes a problem (weekly vacuuming is ideal).
This Shark Rotator Professional Lift-Away vacuum can turn into a portable, lift-away pod with the simple press of a button, giving you more reach. The vacuum has a washable HEPA filter plus it has an anti-allergen seal to ensure no particles escape. And with its extra-large dust compartment, you won't have to empty the vacuum as often, further reducing the potential for re-introducing allergens to your home.
For more HEPA vacuum options, check our top picks for vacuum cleaners.
Price: $249.99

Robotic vacuum cleaner with HEPA filter: Roomba 960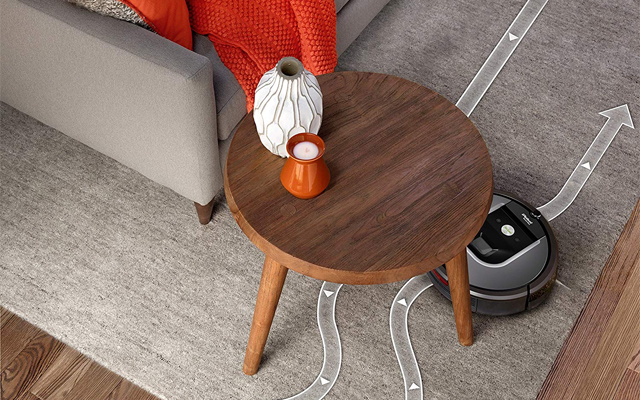 While vacuuming is a simple solution to allergy problems, it takes a time and effort to do it weekly—and to keep dirt away you may need to vacuum even more often in high-traffic areas or areas frequented by your pets. If you're having trouble finding the time, the Roomba 960 is the answer.
Despite its petite size, the Roomba 960 can do the cleaning of a conventional vacuum with its AeroForce cleaning system which is up to five times as powerful as previous Roombas. When you set it to clean—either by pressing a button or setting up a schedule—it navigates over carpet and hard floors (including under furniture), vacuuming up grime and making multiple passes on the dirtiest areas. When the battery gets low, the Roomba will head back to its charging station on its own and it will head back out to finish the job it's not done, making vacuuming almost hands free. The only work you'll have to do is empty its dustbin and replace its HEPA filter—which is a lot simpler than vacuuming every day yourself. If you're looking for an even less hands-on solution, the Roomba i7+ ($949.99, check price on Amazon) has a base that will automatically empty the i7+ and store up to 30 bins worth of debris, a few weeks worth of vacuuming.
Price: $549.99

Robotic mop: iRobot Braava 380t Floor Mopping Robot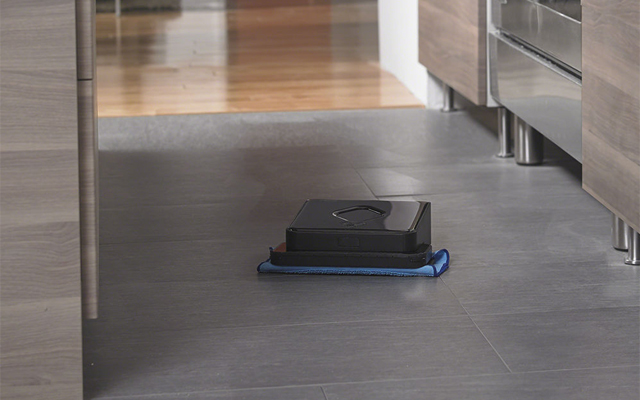 While dust and dirt hide in the carpet, the grime on hard floors is often in plain sight. A vacuum will help pick up the dust bunnies, but damp mopping will do a better job of trapping dust and allergens instead of knocking them back in the air. Unfortunately, mopping is another one of those chores you probably don't do as often as you should—and that won't help the allergy-sufferers in the household.
If you can't find time, outsource your mopping to the iRobot Braava. This bot can sweep and mop using either a washable microfiber cloth or a disposable cloth (it's compatible with Swiffer pads). It makes neat back-and-forth passes across the room (three passes when mopping) to thoroughly clean the entire floor, covering up to 1,000 square feet (sweeping) or 350 square feet (mopping). While it's a bit less turnkey than the Roomba—you'll have to replace its cleaning cloth, fill it with water or detergent for mopping, and manually start it each time you want it to run—it's still a lot easier than doing your own mopping!
Price: $249.99

Clean your air with a purifier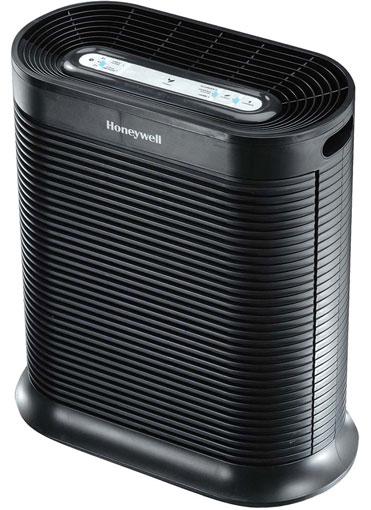 Air purifier: Honeywell HPA300 True HEPA Allergen Remover
The air in your home could be packed with pollen, dust mites, pet dander and more potential allergy problems. An air purifier will filter the air, catching those particles before they set off your allergies. Honeywell's True HEPA Allergen Remover captures 99.97% of microscopic particles, including dust, pollen, tobacco smoke, cooking smoke, fireplace smoke, pet dander, mold spores and even some germs—leaving you with clean, easier to breathe air. This Honeywell uses a quiet fan to pull air into the unit and through its filters, cycling the room's air up to five times an hour to keep it allergen-free. This model performs well in large rooms, too, cleaning rooms up to 465 square feet.

Using this purifier is simple, with a push-button panel to turn it on or off and set the cleaning level. Though you will have to change the filters—this Honeywell has two—to keep it cleaning efficiently, a light on the control panel will tell you when it needs replacing, so there's no guesswork.

Price: $249.99

Avoid air that's too humid or too dry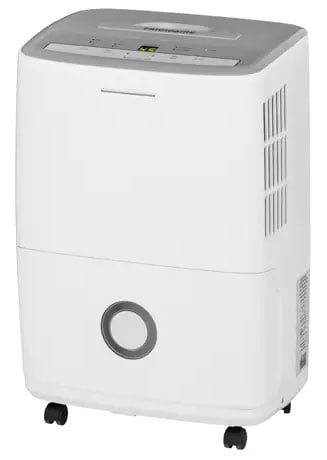 Dehumidifier: Frigidaire FFAD3033R1 Small Room 30 Pint Capacity
If the air in your house is too humid (over 50% humidity), it can encourage the growth of mold and dust mites—both common causes of indoor allergies. A dehumidifier will help by removing water from the air and keeping the humidity level down. This Frigidaire Small Room Dehumidifier will remove up to 30 pints of water from the air before its tank needs to be emptied, meaning should be able to run all day without trouble, even in large rooms.
Operation is, like the name suggests, effortless—all you need to do is press a few buttons to select your desired humidity level and it will run until the tank is almost full. Though you do have to empty the tank and clean the filter regularly (how often depends on how humid it is), otherwise you can just ignore it—and enjoy cutting down on home allergens.
Price: $289.00

Humidifier: Levoit LV600H 6L Warm and Cool Mist Ultrasonic Humidifier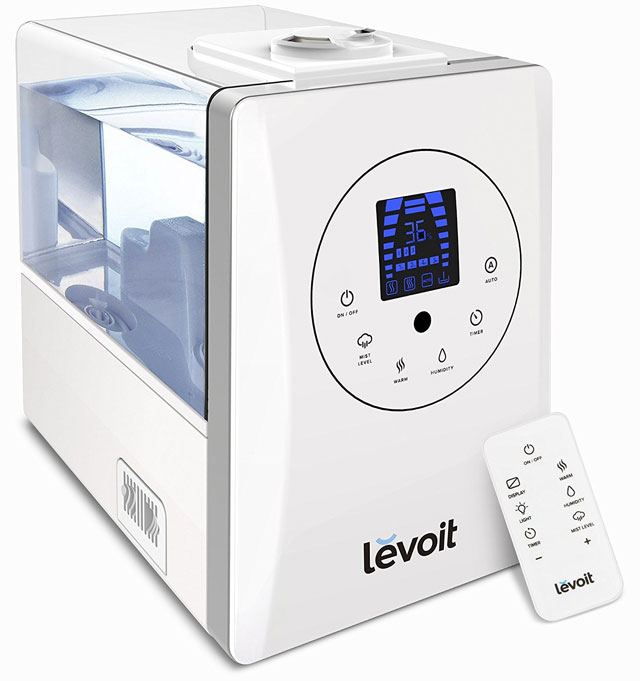 Though humid air can be a problem, dry air can also be a problem, irritating your nose and lungs. In this case, you'll want to add some moisture to the air with a humidifier. Among these, the whisper-quiet Levoit, which can humidify a 300 room is our favorite. The Levoit LV600H surpasses the competition to deliver excellent humidifying with features like warning lights, a remote control and built-in air freshener. It will also keep your bank account happy, as it doesn't require any replacement parts, like filters, to keep it working all season long.
Price: $89.99

Keep clothes & linens clean with an allergy-friendly washing machine
Washing machine with allergy cycle: LG WM3700HWA

Washing bedding once a week is the key to keeping it free of irritating dust and dust mites. Washing your clothing frequently, especially outerwear, also helps prevent bringing in allergens from outside. Keep bathmats, towels, curtains, cushion slipcovers and throw rugs as clean as possible by throwing them in the wash, too, if you can. (Check the manufacturer's care instructions first.)
A regular cycle in hot water should suffice for most items, but if you're in the market for a new washer, look for a sanitize mode or a mode that meets NSF protocol P351, which means it sanitizes items and kills dust mites and other allergens. LG has a special allergy cycle that cleans with hot steam to remove 95 percent of allergens, making it the perfect way to get dust out of bedding, towels and just about everything else. The LG WM3700HWA washer can handle any laundry task you have for it, with a heavy-duty, 4.5-cubic-foot capacity and a speed wash cycle for quicker cleaning so you can get the laundry done and move on with your life.
Price: $832.99

Forewarned is forearmed
An allergy app can tell you what today's forecast means for your allergies, which can help you plan accordingly. Our favorite app is WebMD Allergy (for iPhone and Android) which creates a personalized allergy forecast with doctor-approved tips for dealing with your symptoms. You can also use the app to look up general allergy information and track your symptoms day to day—a handy way to figure out what's working to help keep your allergies in check!
Updated on 4/24/2019 with new product picks
[Image credits: spring allergies via Shutterstock, SharkNinja, iRobot, Honeywell, Frigidaire, Levoit, LG]
Discussion