The Best Sites for Designing Holiday Cards
Techlicious editors independently review products. To help support our mission, we may earn affiliate commissions from links contained on this page.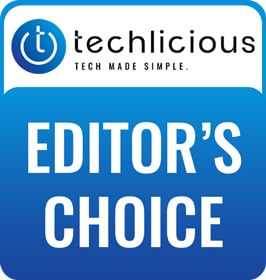 With the kids running in circles around the house and a list of chores growing by the minute, sending out holiday cards may not be top of mind yet. But grandma wants to know how the grandkids are doing and you want to share all of the important things that happened this year.
Our solution? Hop online and let one of these great sites do the hard work for you. They let you be the designer and send you the finished product ready to the mail. Crossing off this holiday task off your to-do list is just a few clicks away.
Paper Culture
I used Paper Culture for my cards last year, and I'll definitely be using it again. Everything was fast and easy and you can send your draft to one of their in-house designers for feedback and fixes.
Each card reads, "This card was made especially for [fill in name here]" It's a nice personalized touch that the grandparents really love. And at the end, you can choose to have your cards addressed for you.
A bonus: the cards are made from recycled materials. And, every order plants a tree.
Price: From $1.39 each depending on quantity ordered. And, if you sign up for the mailing list, you'll get an extra 20% off your first purchase. Score! They will mail out the cards individually for $0.30 per envelope plus the cost of the stamp.
Minted.com
Minted.com knows that there are as many options for cards as there are different kinds of families. You choose it all right down to the thickness of the card stock and the number of pictures you want to use. Much like Paper Culture, they have trained designers who are willing to instant message with you, in case you need help. Another set of eyes is always helpful when yours are tired.
What I really love about Minted's cards is that they offer options beyond the regular rectangular shape. Their cards come in a variety of shapes, including a few that look like actual Christmas ornaments or gift tags. Adding to the overall appeal is the foil embossment option, which brings a whole new meaning to the phrase 'merry and bright."
Price: From $1.04 each depending on quantity ordered. Choosing a folded card (over a flat one) or a thicker paper stock will add to the cost. There will also be a shipping fee to mail the cards to you (they will print the addresses on the envelopes, but don't mail them out individually for you.)
TinyPrints
New this year at TinyPrints are laser cut designs. Think snow flakes and print cutouts that reveal bright colors and images underneath. The cards look just as good as anything you would pick up at your local specialized paper shop. Choose a letter-pressed option to give for a card with texture, old-world style and an extra dimension of fanciness.
TinyPrints also lets you accessorize your envelop by designing personalized stamps and return address labels. It's all about the complete package.
Price: From $0.99 each depending on quantity ordered. Additional customization options such as colored envelopes, envelope liner patterns and return address matching colors will add to the cost. The company will mail your cards out to their recipients for $0.35 per envelope plus the cost of the stamp.
Paperless Post
Paperless Post boasts classy, sophisticated card designs with the option to send digitally, via mail or both. The designs are always fresh because they have a large rotation of featured artists. The New Yorker collection is great for those who like subtle humor and Kate Spade for a dose of happy, pretty colors.
Photo cards are also an option. And, you can edit the photos within the site, adding a ton of different effects and overlays. The options are endless. Literally, it takes a while to decide from all the cool features, so take your time.
Price: From $1.05 each depending on quantity ordered. Envelopes are $1.15 per card, including custom liner and return address. Shipping is extra.
Shutterfly
Most parents have probably used Shutterfly for printing mementos and photo books. Heck, if you've ever given the grandparents a mug with your child's face on it, it probably came from this site. So, it's no wonder this is a popular choice for creating holiday cards.
You can use Shutterfly for free and secure photo storage during the year and have all of your best pictures on hand for the perfect holiday card. Flat, folded, embossed or glossy, they have it all.
Price: From $0.49 each depending on quantity ordered and includes the price of a basic envelope. Get free shipping on orders of $49 or more. Plus a quick Internet search always brings up valuable coupons. They also charge $0.55 plus postage each to mail them.
Updated on 12/1/2015
Did we miss anything? What are your favorite sites for creating holiday cards?
Discussion