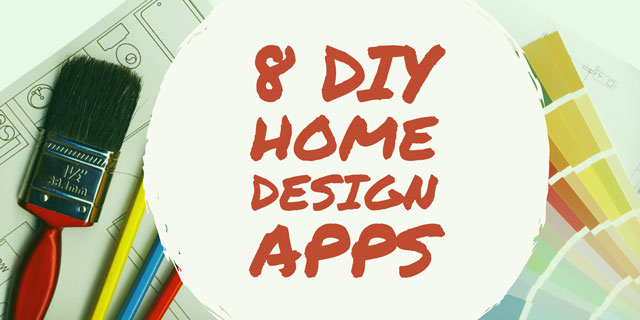 Of all the things we can now source from the online realms — clothes, shoes, even fresh groceries — furniture and bulky home and garden wares are among the last bastion of brick-and-mortar shopping. Not only does it remain fairly crucial to visit a store in order to gauge the comfort of that L-shaped sofa you've wanted your entire adult life, you need a real-life grasp of its dimensions to know if it will truly fit into your living room.
With home DIY increasingly popular among homeowners and tenants alike, the time is ripe for technology that adds some wizardry and virtual visualization to the process of creating your dream home.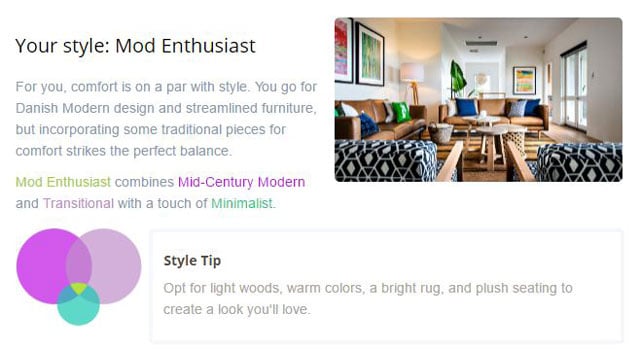 Modsy is one such app. The home design startup wants to be your online interior designer and furniture shopper in one. Take a quiz to establish your personal style, and send in a couple of pics of the rooms you want to redecorate. Modsy suggests furniture and décor from its virtual catalog of over a hundred retailers, plus photo-realistic renderings of your rooms with improved layouts. All this is possible with prices starting at $99 per room.
If you're up for some DIY décor, try this handful of apps that can help you play around with your home's look and feel without moving the furniture or consulting a single expert.
Experiment with furniture layout
Homestyler Interior Design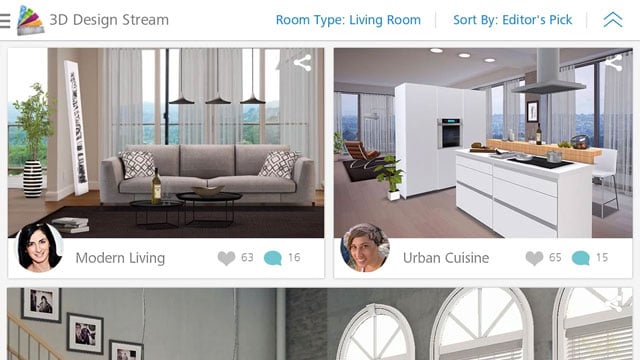 If you're willing to clear out a room, this app creates a 3-D model of your mostly empty space based on a picture. Add measurements by tapping on the virtual walls and corners. The result is a reasonably helpful foundation for creatively zoning that open-plan living/dining/cooking area. Experiment with various furnishings and accessories (including wall and ceiling lights, rugs and mirrors) in different configurations to build your dream room.
For inspiration, hit the Design Stream to check out other people's pics and professional interior design how-tos. If you'd like to hire an expert for all or any of the design process, browse portfolios of local designers.
Price: Free for Android and iOS
Amikasa 3-D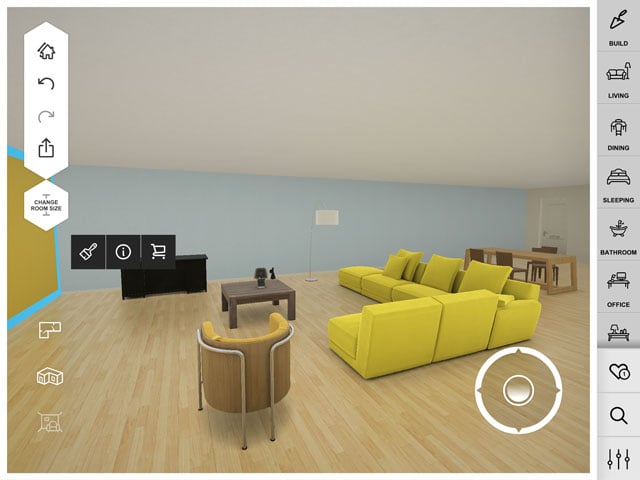 If you'd prefer to craft a dream layout from scratch, the Amikasa app lets you experiment by drawing an outline of your room or starting with an existing shape (square or U-shaped, for example). Choose and place furniture and accessories from the app's database of items for purchase from various retailers. Add doors, windows, pillars and wall colors in a simple top-down or 3-D view.
There's also a rather clunky feature that lets you visualize a piece of furniture in your current room. Point the camera where you might want that wooden bedstead and see it superimposed on the display (albeit somewhat crudely).
Because the range of furniture you can buy through the app isn't comprehensive — it omits kitchen items entirely — Amikasa 3-D is most helpful as a sketch tool for playing around with ideas. Check out your final results by swiping and "walking" through a 3-D model.
Price: Free for iOS and Windows PCs
Test wall colors
Paint Tester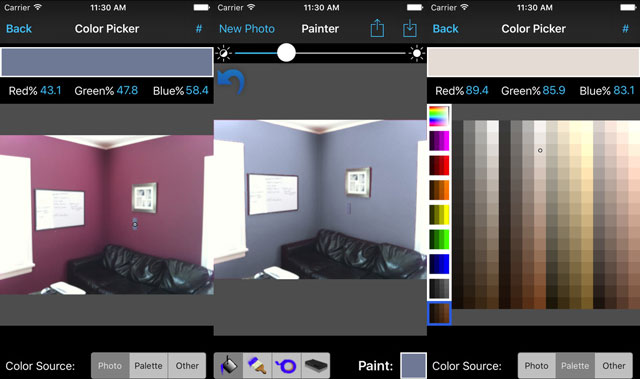 Snap a picture of the wall you're considering repainting to instantly experiment with an entire palette of colors. Choose a shade to match any item in the picture. The cool virtual masking tape feature lets you gauge the effect of a power wall in crimson or sunset against the calming cappuccino of the ceiling. The app advises users to take pictures in good lighting, but the app can account for shadows on the wall when it applies the paint, delivering a better rendering and avoiding the MS Paint, colorblocked look of some apps. While you won't get an image suitable for color matching in a shop, it's a decent way to see how your room might look with a seafoam wall or charcoal molding.
Price: Free for Android and iOS ($2.99 for no ads and high-resolution photos)
Dulux Visualizer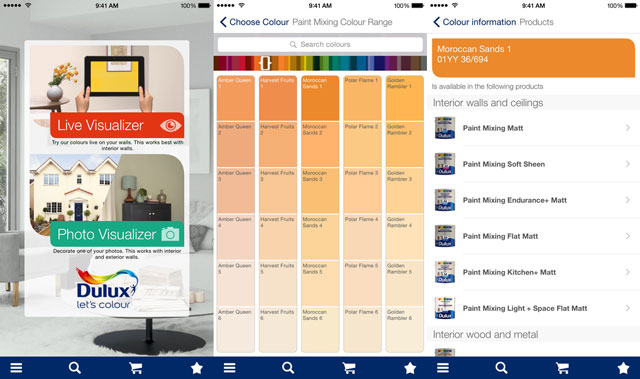 While this app obviously is intended to encourage users to choose Dulux, it's also an intuitive and good-looking means for virtually playing with paint colors. Like Paint Tester but more streamlined, the app offers a masking tape feature, good digital application of paint and the option to choose from a palette of (Dulux) colors or match a shade in the picture. The app can also suggest color schemes. Use the fill feature to do a full wall or a virtual paintbrush to manually color smaller sections. The live visualizer feature lets you point the camera at a wall and pick colors to try on, directly in the viewfinder. Naturally enough, the app lets you order testers for colors, color schemes and saved items.
Price: Free for Android and iOS
If you prefer wallpaper, check out our picks for the best sites for unique and custom wallpapers.
Make floor plans
RoomScan Pro
For a major overhaul of your space, you'll want a floor plan, and this app can render one quickly when you walk around the room and touch the walls with your iPhone or iPad. Using the device's GPS and gyroscope, the app arrives at a measurement of the lengths of your walls and the shape of the room, including doors and their width. Measurements are accurate enough for furniture placement and redesign sketches. Email the floor plan from your phone to use as a base for imagining your next dream home.
Price: $4.99 for iOS
MagicPlan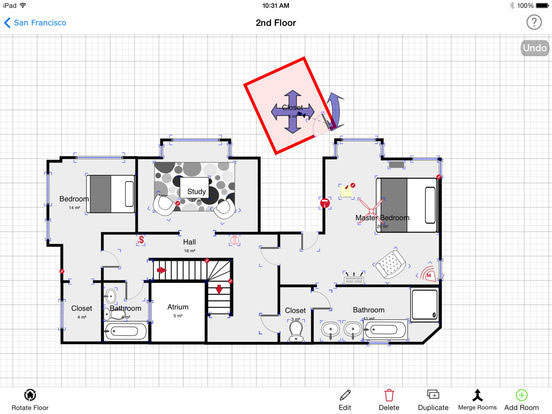 This intuitive app is used by real estate and renovation professionals to create fast floor plans. Fire up the app and point it at each of a room's corners; if these are obstructed, go for the ceiling-to-wall corner instead, or try pointing it through whatever's blocking your corners. The app can sense a break in a wall and pops up an option to add doors of variable width.
You can build a plan of a whole home by scanning each room and dragging and rotating them to fit together. This app works best for creating floor plans of empty shells — say, if you're modernizing new digs or purchasing a home. Accuracy is diminished if the app can't clock the room's wall-to-floor corners because of counters or furniture.
Price: Free for Android and iOS
Get inspired
Houzz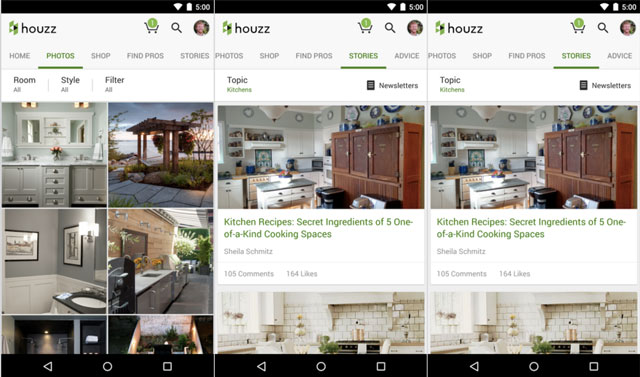 Home and architectural design site Houzz also has an app to inspire serious home envy. The app's streamlined, intuitive and beautifully visual interface offers tons of ideas based on professionally designed spaces, with story collections including small-space living with a baby and creative ways to store bulky items. The app features examples of great design in all sorts of settings, including creating airiness in a tiny Tokyo flat or making a stylish update to a Victorian flat. Naturally, you'll find plenty of ideas for a good kitchen revamp, too.
Price: Free for Android, iOS and Windows PC
Design your garden
iScape Lite

For sprucing up that little patch of outdoors, iScape will be indispensable to your planning and designing process. Take a picture of your garden, then make use of digital layers to place trees, flowers and plants, water and "textures" such as gravel, grass or stone. You can draw freehand shapes to fill in with a texture to represent a gravel path, say, or a stone dining area. Play for free with the selection of plants and features like stone fireplaces or wood decking. If you want to use the full database of textures and plants, pay for the premium app or subscribe to the Elite version. As such, this app is best for the iPad — there's only a free Lite version for Android devices — while the iPad's larger screen size definitely helps when you're dragging items around and navigating between different layers.
Price: Free for Android and iOS ($5.99 for premium features, or $9.99/month for Elite)
Measure your spaces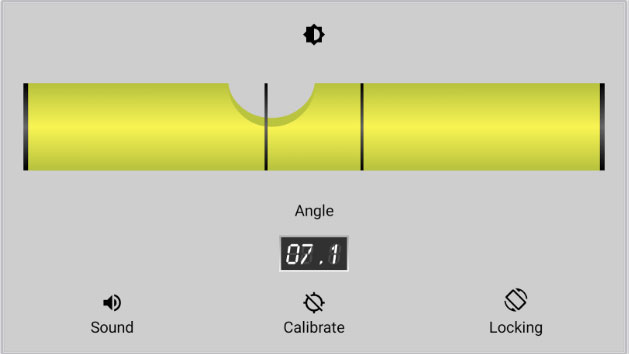 Any DIY-ers worth their salt naturally have a toolbox all kitted out, but if you're struck by a spur-of-the-moment desire to hang a picture or put up a shelf, you'll want a spirit level. Find one in your iPhone, squirreled away in the Compass app; fire it up and swipe left. Android users can download the free and effective Bubble Level.
If you're working with feet and inches as well as centimeters and millimeters, a unit conversion app is another must-have. If you use an iPhone, check out Convert Any Unit Free; for an Android app, go for Unit Converter, which also converts currencies.
[Image credit: Modsy, Amikasa, AutoDesk, Luminant Software, Dulux, Sensopia, Houzz, Home Revivals, Antoine Vianey