My kids love requesting songs from our Google Home, but I don't want them to stumble upon songs with explicit lyrics. So I started researching how to block access to inappropriate content. It turns out, it's not that easy for most services.
When you set up your Google Home, you pick a default music service. Google Play Music is free and your default out of the box, but has weak content controls. Pandora is also free and it has a content filter that you can easily turn on from within the Pandora app or on the Pandora site. The other two services that work with Google Home are YouTube Red and Spotify, both of which require a paid or premium account to play music.Only YouTube Red has content controls, which you can access from within the Google Home app.
In some cases, blocking content on these services takes a few steps, so I've outlined them for you:
Blocking Google Play Music Content
The default music service for Google Home devices is Google Music. To block explicit content, you'll need to log into Google Music with your computer (yes, only your computer), select settings and check off the one that says "Block explicit songs in radio."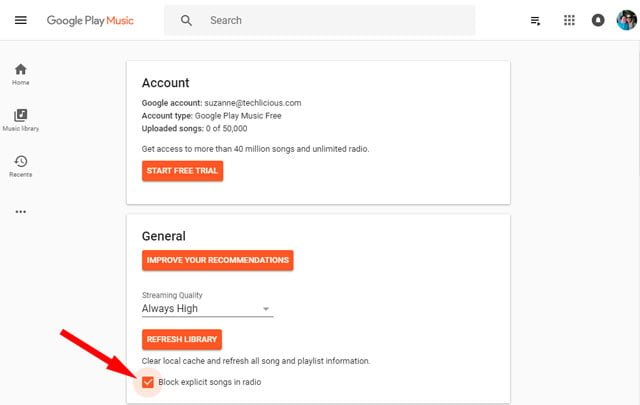 Note that this will not block Google Play Music premium subscribers from playing a specific, explicit song or album.
Blocking Pandora Content
Pandora subscribers can easily bock explicit content by going to Settings > Content Settings with a web browser.

You can also use the app to go to Settings > Account and then toggle the switch to Off to filter explicit content.
Blocking YouTube Red Content
To turn on content restrictions for YouTube Red, tap on the menu icon (three bars) in the Google Home app, then select Devices > tap on the menu icon (three dots) of the Google Home device you want to restrict and choose Settings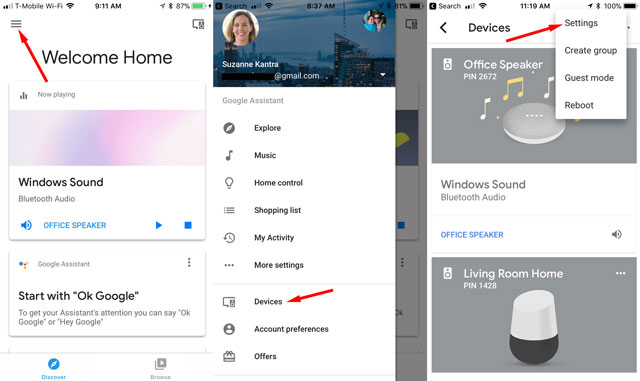 Select More > select the name of the Google Home device you want to restrict > and toggle on YouTube Restricted Mode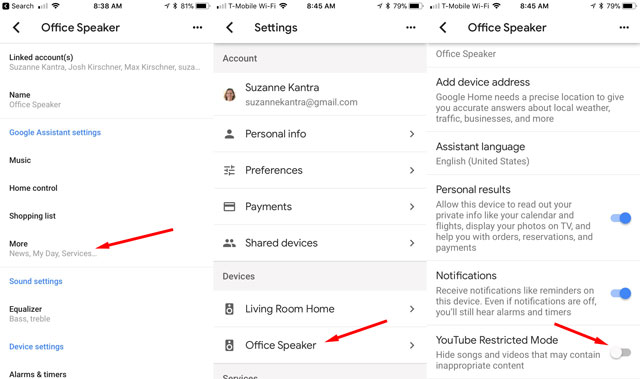 Blocking Spotify Content
You can't block explicit content on Spotify.
[Image credit: Google, screenshots via Techlicious]