If you've been hearing about the blockchain, it's likely to have been in conjunction with bitcoin, the volatile virtual currency that recently spiked to (and subsequently slumped from) a value of $10,000 for a single bitcoin.
You may also have read about the growing interest in ethereum, a software platform with its own associated cryptocurrency (ether) — both from investors and kitten-crazed gamers. Blockchain technology is the framework that underpins both bitcoin and ethereum — and it might be the engine that transforms a ton of other digital services, from personal data security to royalty payments for artists and musicians.
What's the blockchain?
A blockchain is a digital ledger of transactions that are created and validated by a vast network of computers. These transactions are validated in blocks, by computers that decrypt powerful encryption that ensures the trustworthiness of these blocks — if a block of data on one computer's ledger doesn't match that on the other computers validating that blockchain, it's discarded.
Where a credit card company or PayPal, for example, would usually be the central body that verifies a financial transaction, a blockchain of transactions — the most well-known being the bitcoin blockchain — is validated by the syncing of every block across the computers working on that blockchain, making it effectively impossible for a single computer or network to hack or change a transaction.
Once created, these transactions can't be copied or modified, which makes a blockchain a permanent record of an ever-growing number of validated transactions. For example, the bitcoin blockchain is a record of all the bitcoins that have been exchanged; the ethereum blockchain is a record of all the transactions that have been made on ethereum software.
"The blockchain allows people to be certain of the transfer of value over the internet without needing a trusted third party such as a bank or clearing house to guarantee that it has happened," says Michael Gord, CEO of MLG, a blockchain solutions consultancy.
Lower costs, automatic payments, smart contracts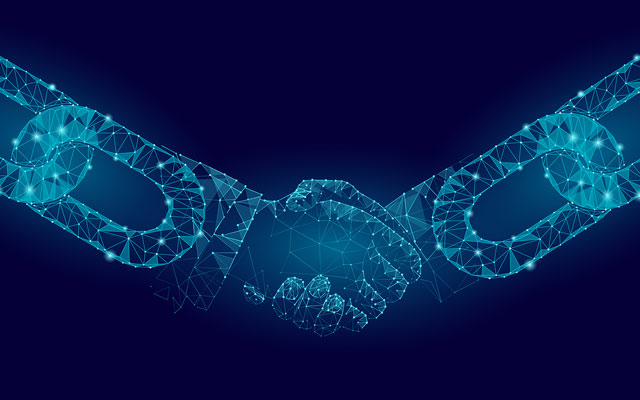 Because it ensures that digital transactions can be trusted, blockchain technology is currently most closely associated with finance applications, and many banks are starting to invest in the development of blockchain technology rather than cryptocurrencies specifically. Its potential is even vaster, though, when it comes to record-keeping where security is paramount: property sales, health data, insurance and online voting, for example. (However, most blockchain applications require digital tokens — such as a cryptocurrency like bitcoin — to reward, or compensate, mining computers — the computers doing the work to validate the transactions.)
Part of the reason that blockchain technology is being used for applications beyond cryptocurrency is that it allows for "smart contracts," meaning that digital goods or money can be automatically exchanged when certain conditions are met.
In a smart contract, as soon as payment is made via the blockchain — or some other trigger, such as uploading ID — the contract is executed, and any conditions and penalties are automatically applied.
"Blockchains enable trusted delivery of digital goods, services and agreements, without the added cost of an organizer," says Jean-Noel Georges, global program director at consulting company Frost & Sullivan. "This is huge for finance, law and government, as well as the fundamentals of many other industries."
The hassle of filling out insurance claims could be one of the first problems solved by blockchain technology. Major insurers have joined forces to investigate how blockchain technology can streamline — and automate — the many validating and checking processes involved in insurance claims. AXA customers can currently use a blockchain-based insurance service, fizzy, that links with flight departure databases to automatically pay out for flight delays as soon as a delay hits a two-hour minimum mark. Down the line, similar apps could be available for other standard claims such as car repairs or certain medical bills.
Similarly, the startup Bloom could help people without credit scores get access to credit by making more data from around the world available on a blockchain, so lenders can securely and easily assess prospective borrowers' financial history and personal background.
Online payment fees can also fall when payments are made over a blockchain. A consortium of Japanese banks is exploring the use of blockchain technology for interbank transfers by a Google-backed startup, Ripple, which would lower costs for customers of smaller banks by removing the middleman.
Micropayments between computers
The ability of the blockchain to automate digital payments could solve one of the great struggles of online media: how musicians and other content creators get paid for the use of their work.
Musician Imogen Heap is the founder ofMycelia, a music platform that uses blockchain technology to track the downloading and streaming of songs and automate licensing and royalty payments for all creatives involved (songwriter, producer and performer).
The Singapore-based startup TRON is working on something similar, aiming to track all digital media and when it's played in order to automate payments from consumers' computers to websites or content creators.
Users need to have an account with a cryptocurrency that these companies accept as payment, which can be a hurdle for the less tech-savvy — but that's where apps like Coinbase and Revolut come in.
In operation since the early days of bitcoin, Coinbase is an app for Android and iPhone that allows users to trade in the cryptocurrencies bitcoin, ether and litecoin. Revolut is an European online-only "neobank" that, along with offering fee-free exchange of traditional currencies, will also allow users to exchange 25 world currencies for bitcoin, ether and litecoin. Both these apps could do away with the current hurdles to cryptocurrency adoption — where to buy it and how to hold it. (Note: These are volatile currencies that can fall in value very quickly — and also, of course, spike. See our guide to bitcoin.)
Why cryptocurrency?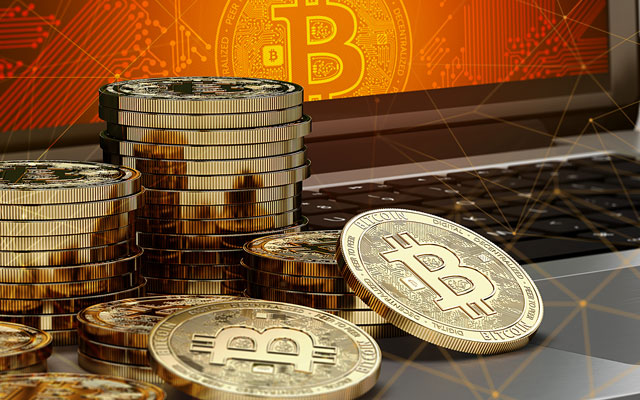 There are a few good reasons why you might want a cryptocurrency wallet: to make anonymous cash transfers online, to speculate on the value of certain cryptocurrencies (assuming you have the stomach for the risk), or simply to partake in what many are predicting will be a complete transformation in the way the internet is used and monetized.
In his book Blockchain Revolution, Don Tapscott says, "The blockchain is the first native digital medium for value just as the Internet was the first native digital medium for information. We are convinced that this new platform will help us reshape business."
For example, if cryptocurrency wallets become a common feature on smartphones and computers, websites could receive automatic micropayments for streaming content without requiring users to enter credit card details. Media companies that have grappled with how to charge for content access could choose to request per-article payments instead of putting up sitewide paywalls — without losing readers to the hassle of inputting payment information. And, these sites could reduce their dependence on revenue from online ads, which rely on the tracking of consumers' online behavior — which, in turn, could reduce privacy concerns. (Check out our guide to learn how to browse anonymously.)
Blockchain is a new internet
Some experts have likened blockchain technology to the internet, with the potential to revolutionize everyday services. "I see the blockchain impacting all industries in a similar way that the internet had an impact on all industries," MLG's Gord says. "I think that financial services, healthcare and supply chains will be the first industries to be disrupted by blockchain technology — but all businesses will have blockchain rails eventually."
Online voting in government elections could one day be secured by blockchain platforms like FollowMyVote and Polys. Another example is apartment rentals — including Airbnb-style transactions — which could be facilitated using digital key entry that's sent automatically on receipt of payment and disabled at the end of the rental period; the entire contract would be visible and unalterable on the blockchain.
As our lives are increasingly lived online, proving who we are is an increasingly important aspect of daily transactions — banking, healthcare, all forms of communication. IBM research predicts that identity management is one service that can be securely and better managed by blockchain technology.
"Blockchain allows people to secure their digital identity and provide access at their discretion, rather than, for example, every doctor having access to their complete patient history," Gord says.
Buying into blockchain
So when should you get on the blockchain bandwagon? For now, the most mature blockchain businesses are cryptocurrency services, notes Georges, while other applications that can replace the intermediaries in industries such as banking and insurance are in development.
However, the revolution could be coming sooner than expected: Though widespread adoption of blockchain is thought to be five to ten years away, 67% of central banks are experimenting with blockchain technology.
While investing in cryptocurrencies is one way of buying into blockchain tech, it's likely that down the line, consumers will simply use apps that run on a blockchain, with as little fanfare as we browse the web now — and all the convenience.
[image credit: blockchain concept, blockchain security concept, bitcoin concept via BigStockPhoto]