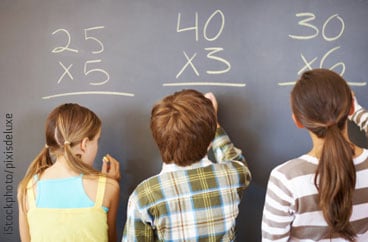 Every parent has some type of fear about where they will send their children to school. In some areas, getting on a waitlist for a school has to occur as soon as the baby is born. Before parenthood, you move to an area that has the house that you would like to live in. It's simple. Once you cross over into parenthood, moving into a home has a lot to do with the surrounding schools. Being both a parent and a secondary and university educator, I understand the concerns that come with making sure your child is getting a quality education.
The idea of quality education has many components. Are the teachers highly qualified? How are the test scores? What types of programs and extra-curricular activities does the school have to offer? What is the student population like? Will my child fit in? So many questions and concerns may come to mind when searching out a new school, and rightfully so. Luckily, there are a couple of online educational tools that can help sort these components out and find the best school for our children.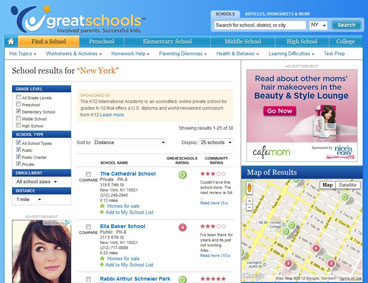 Great Schools is an online website that allows parents to search schools, any schools in the country. There are a number of options that allow parents to search based on what components are most important to them. Searches by city, school type, zip code, and grade level are all available to assist with narrowing down an already difficult decision. Great Schools also has their own 10-scale rating system that evaluates schools on test scores, as well as gender, ethnicity, and other sub-groups such as extra-curricular activities, parent education and socioeconomic status. Parents can even find information about the teachers' qualifications within a school. A feature that I found useful was a community section where parents whose children already attend the school can leave personal comments. This is the Yelp for education!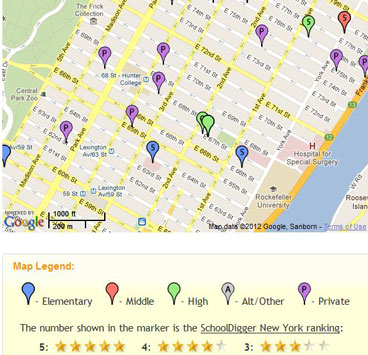 School Digger is another website that parents can use as a tool to find a school. Similar to Great Schools, this site has a searching tool that allows parents to search for schools by district, zip code, and even near a specific address. Additionally, parents can compare schools; look at the rankings of the school by city and district. This site also boasts a "Best 10", "Worst 10", and "Most Improved" list that seems to be based mostly on standardized test scores.
Since choosing a school for your children can be so overwhelming, it is comforting to know that there are educational tools that can help sort some of the important information out. These sites have done all the leg work for you so that you can focus on what is most important, finding the right school for your child.