Not all of the fun of the holiday season involves opening presents – there are carols to be sung, history to be learned and fun holiday games to be played. Nowadays, much of this fun can be found right in your own pocket on your smartphone.
From Hanukkah to Advent to Christmas, here are some of our favorite apps to make the season just a little bit merrier.
Free Apps to Celebrate Hanukkah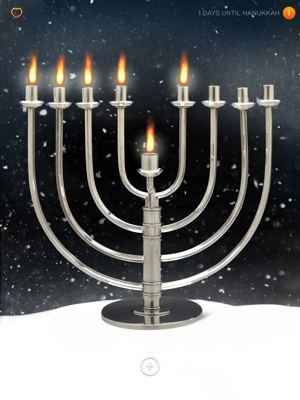 Lighting the menorah is a cherished Hanukkah tradition. Unfortunately, fire safety rules mean that some people – those in dorms and hospitals, for example – have to find an alternative to traditional candles.
Light My Fire: A Hanukkah App solves this problem for Apple iPhone and iPad owners. Created by The Jewish Museum of New York, the app allows you to choose any of 26 different menorahs from the museum's collection to light with virtual flame on each of Hanukkah's eight nights. The app even provides text of a Hanukkah blessing to recite, with proper instructions for respecting the holiday's traditions.
For Android owners, Menorah – Chanukah provides many of the same features, minus the historic pieces from The Jewish Museum's collection. It includes Hanukkah prayers in English, Hebrew and Transliterated; traditional songs and lightning instructions. You can even add the menorah to your home screen as a widget.
You can download Light My Fire: A Hanukkah App from iTunes. TheMenorah – Chanukah app is available on Google Play. Both are free downloads.
A Creative Advent Calendar App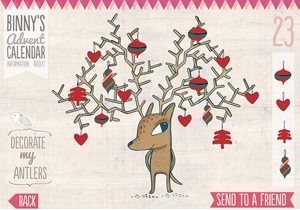 One of my favorite parts about the holiday season as a kid – aside from the presents, of course – was my Advent Christmas countdown calendar. Every day, I'd open a new window or door to free up the piece of chocolate hiding inside. Advent app Binny's Advent Calendar 2013 recreates that magic on your iOS or Android device, replacing the candy with fun mini games and activities for each day.
The app features drawings and animations from award-winning illustrator Binny Talib, creating a truly beautiful aesthetic. Each day brings a new activity, from decorating a Christmas tree to playing sped-up holiday songs. There are even hidden mini-games for the eagle-eyed, adding to the fun.
Binny's Advent Calendar 2013 is available on both Google Play and iTunes for 99 cents.
Interactive Christmas Classics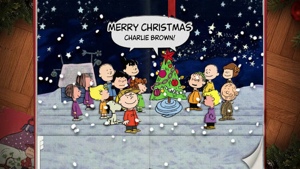 Christmas just wouldn't be Christmas without great stories and TV specials like A Charlie Brown Christmas ($5.99 in iTunes; contains in app purchases). This year, there's no need to wait for Snoopy and the gang to show up on television – you can now download an interactive version of the book right to your Apple iPhone or iPad. Each page of the book features fun interactive elements for children to play with. And best of all, Peter Robbins, the original voice of Charlie Brown, narrates it.
Looking for a great Christmas tale for your Android device? Check out the timeless Dr. Seuss classic How the Grinch Stole Christmas ($4.99 in iTunes and Google Play). Each page contains original artwork and is professionally narrated, with the words highlighted on the screen as they're read. That makes the app a great way to sneak a little learning into a fun Christmas experience.
Fun and Free Christmas Games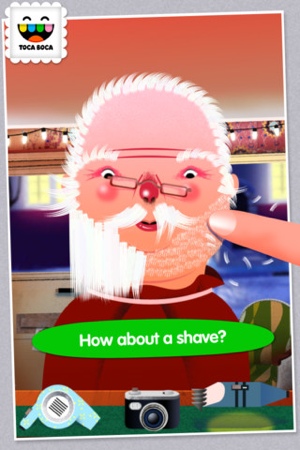 One of the most twistedly fun Christmas games for iOS is the free Toca Hair Salon – Christmas Gift. In it, you get to put Santa Claus in a barber's chair and go to town. You can cut Old Saint Nick's hair, shave it off, dye it, and blow-dry. There aren't any complicated rules or high scores to worry about – this app is all about having silly holiday fun.
Toca Hair Salon – Christmas Gift is a free download for the iPhone and iPad in iTunes.
Parents of preschool children may want to check out the free Android app Christmas Games. It contains seven different holiday-themed games, including jigsaw puzzles, memory matching activities, connect-the-dots and more. All the games are simple for a young child to pick up and understand, and help encourage learning.
Christmas Games is a free download for Android devices in Google Play.
And There's Even More ...
Did we miss one of your favorite seasonal apps? Please share it in the comment section below!