While many retailers will offer refunds if an item's price drops after you buy, you probably don't track the price of every past purchase. That means you're leaving potential savings on the table — savings that services like Paribus, Earny and Slice can help you collect. These services monitor your online shopping receipts to track prices and request refunds in your name, which are deposited back on the card you used for payment. It's the simplest way to get price-drop refunds.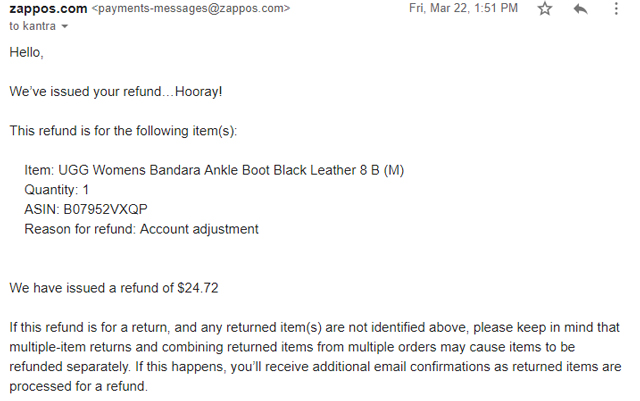 There is a catch: To get these zero-effort refunds, these services need access to your email account and/or credit card data, and in the wrong hands that could be a big risk to your privacy. So make sure you only give trustworthy services access to sensitive information, like the contents of your mailbox, and read the fine print so you understand exactly what you're giving access to and how the company will use that access.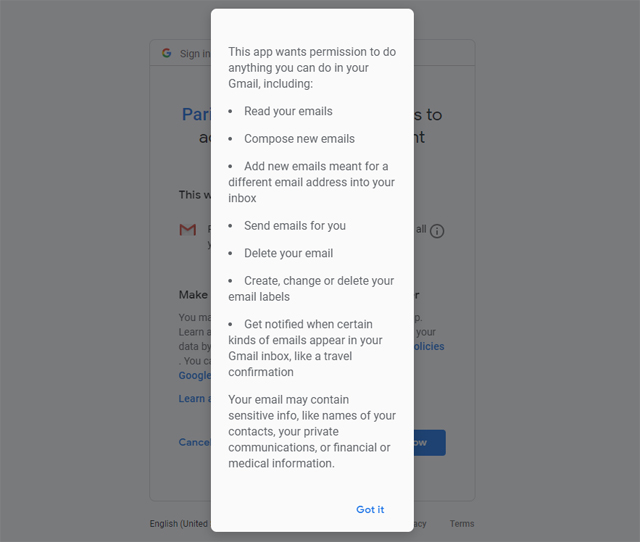 The following price-drop refund services scan your mailbox for receipts, but don't access your other emails. And while they do send emails in your name, which can seem a bit creepy, it's only to make refund requests so you don't have to do it yourself. And, you can always set up an email account just for your shopping accounts, so you don't run the risk of sharing additional information.
In the end, it's a privacy versus functionality equation that only you can solve. If you're willing to share your emails, the services listed below are safe, reliable ways to save money on shopping.
Paribus
This handy app has gone completely free since Capital One bought it. Though you may wind up with some Capital One advertisements in your mailbox if you sign up, the service doesn't sell your data and there's nothing alarming in its privacy policy. For the price of free, we're fine with a few advertisements.
Paribus supports the most popular email clients and retailers. It works with Gmail, Yahoo, and Outlook webmail accounts — simply sign in with your email provider to get started. And, Paribus knows how to request refunds from thirty retailers, including big names like Best Buy, Target and Walmart. You'll notice that Amazon isn't on that list, because it doesn't offer any kind of price protection. However, Amazon does offer guaranteed delivery and if your order isn't delivered by that date, Paribus will request a refund for the shipping costs. That isn't as good a deal as you'll get from other retailers, but it's better than nothing.
Beyond standard shopping, Paribus can get refunds on hotel stays. This is a real boon since hotel costs can fluctuate wildly, and it's nearly impossible for the average traveler to keep track. Like other purchases, Paribus starts tracking hotel prices once it sees a receipt in your inbox. However, it handles refunds differently: instead of requesting a discount from the hotel, Paribus will book at a lower rate through Priceline (or one of its travel partners), then cancel your original reservation. Anything you've paid on your reservation will typically be refunded (as long as it's before the cancellation date), and you'll simply pay the new rate to Priceline or directly to the hotel itself. Paribus will notify you if it detects a lower price, so you can decide whether you want to make the switch. If you do, Paribus handles the rest automatically.
Supports: Gmail, Yahoo, Outlook
Cost: Free
Sign up: Website or iOS app
Earny
For the most part, Earny works just like Paribus: it scans your emails for receipts, tracks prices, and requests refunds. Also like Paribus, it handles refunds for both retail purchases and hotel stays. However, it offers some extra ways to save, particularly for frequent Amazon shoppers. Because Amazon doesn't offer its own price protection, Earny uses your credit card's price protection — a common perk — to get you a refund. It's a great way to get extra cash back, particularly because Amazon prices can fluctuate wildly from day to day. However, bear in mind that not all cards offer this protection, so you may still be out of luck on Amazon purchases. Check your credit card policy to see if you qualify for protection.
But that means Early wants more access to your personal information. It asks for credit card and banking information so it can access credit card statements to request refunds because Amazon doesn't send detailed receipts, it asks for access to your Amazon account, too. If you don't want to give Earny this information, it can email you information to process claims manually, though it's a bit of a hassle.
Earny is free to use, but it takes a 25% cut out of any refunds it manages to get you. While the full refund amount is typically returned to your credit card, Earny will bill you for that 25% once a month, so remember not to spend your refunds immediately. If you'd rather not give Earny part of your refunds back, you can also subscribe for $2.99 per month, which may be worth it if you're a frequent shopper.
Supports: Gmail, Yahoo, Outlook
Cost: 25% of your refunds or $2.99 per month
Sign up: Website, Android app, iOS app
Slice Package Tracker
Slice is marketed as a package tracker rather than a price tracker, but it watches for price drops much like Paribus and Earny do. Like the other apps, it scans your mailbox for receipts, which it uses to track your purchases and notify you when packages ship. But while other apps only support a few retailers, Slice tracks purchases from any retailer. If a receipt goes to your mailbox, Slice will add it to a neat list of purchases, each with price, date, and shipping information. (Though, like other apps, it needs access to your Amazon account to show all of your order information.) Because it tracks everything, including digital purchases like iOS apps, it's a handy way to keep track of your spending, since it sees digital purchases — like Android or iPhone apps — as well.
And when Slice finds a price drop, you're in control. By default, Slice simply notifies you of price drops — it doesn't do anything itself, which will appeal if you don't like the idea of an app sending email in your name. Slice will give you a template email to request a refund and let you take care of it, or you can tell Slice to request refunds automatically, so you don't have to worry about it at all.
While Slice does track purchase information from all retailers, it doesn't track price information from all retailers. So far, only 23 retailers are supported, including Best Buy and Home Depot — but missing major retailers like Target and Walmart. While that isn't as good as other apps, it's not bad for its free price tag.
Supports: Gmail, Yahoo, AOL, Outlook, iCloud
Cost: Free
Sign up: Website, Android app, iOS app
Looking for additional ways to save? The internet offers lots of opportunities to save money. Price trackers will help you find the lowest cost for anything you buy and there are plenty of apps can help you sell your stuff for cash.
[Image credit: Cash and computer concept via BigStockPhoto]