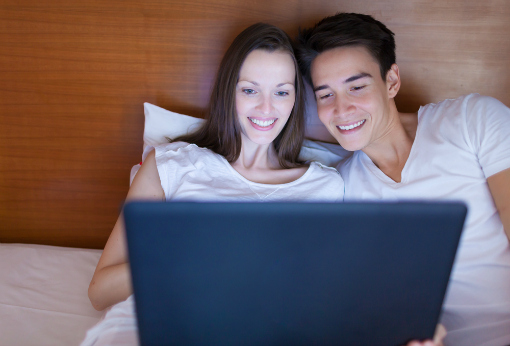 Cable subscribers are cutting the cord at a higher rate than ever before. It's understandable: more and more content is available online, with new streaming services, better access to major networks, and easier access to sports. With the low cost of streaming services compared to traditional cable packages, ditching cable is definitely tempting, but it still isn't a straightforward (or necessarily cheap) proposition.
If you want to ditch your cable bill, you'll need to be willing to make some compromises on what you can watch and how soon you can get it. Even through subscription services, TV shows typically aren't posted online until the day after they've aired, and free services often post them a week after the air date.
However, streaming-only services are fighting back against traditional TV infrastructure with top-shelf content: both Amazon and Netflix have Emmy Award-winning original shows, and they're available online without any delays. Still, switching to streaming can mean you miss out on the water cooler buzz about the latest show.
In addition to delays, finding content can be tricky: each network and streaming service provider has different means of access, some of which are only available on your computer, some of which may be available through a service like Hulu, and some of which may be accessible through special apps. If you want a living room experience, you'll want to purchase some kind of media streamer to get content on your television. Though a great way to access content, each device offers its own restrictions as to which services it can access -- though all will connect to streaming mainstays Netflix and Hulu, you'll have to pay attention to be sure you can access the content you want.
Another important thing to remember is that while streaming services are typically cheaper than cable, cutting the cord isn't free. While there is some free content, you'll probably wind up subscribing to at least a couple of paid services, and you'll need to pay for Internet access, too. Still, Internet access and a couple of paid streaming services may cost less that what you're paying now -- though if you're looking for savings, you'll want to do the math to see if this is a good idea for you.
In the end, there's no cut and dried answer as to whether you should cut cable out of your household expenses. To decide whether you can, you'll need to look at what you watch and how you watch it. If your favorite shows are available on streaming services — in a time-frame you're comfortable with — dropping cable could be a good fit for your budget.
Free streaming options
There's a lot of free content available, though it has more restrictions than content you pay for. Expect to see advertisements on free services and to only be able to watch on your computer: paid services are usually (but not always) ad-free and allow you to stream on your television or mobile devices. Additionally, the amount of content you can find online is limited. Television networks often have the most recent four or five episodes of ongoing shows available online for free, but older episodes won't be available. Most episodes are available between one and seven days after they've aired.
Here's where to look for free content:
Hulu: A great single source for finding a wide variety of television (as well as some movies), you can access recent episodes of most shows on Hulu. Except for CBS, all major broadcast networks (and some cable networks) stream content on Hulu, though the free variant of Hulu only allows you to stream to your computer.
TV networks: While most networks offer content through Hulu, more will stream on their websites. If you have a specific show or a specific network you're interested in, go to their website to find the latest shows on offer. All of the broadcast networks — ABC, CBS, CW, FOX, NBC, and PBS — stream from their websites, and some cable networks — like AMC [update 3/12/2015: not available free. Available through SlingTV without a cable subscription] and Comedy Central —do as well. Don't expect every episode of every show, but recent episodes of popular shows are likely to be available. Some networks also have apps for watching on the go or on your TV. Check your local network's website to see if your favorite shows stream.
YouTube: Though it's not a TV network, YouTube has a ton of home-grown content and independently-produced shows. You'll also find plenty of clips from talk shows like The Tonight Show and Last Week Tonight, which may satisfy your viewing needs.
Paid streaming options
Though you can find some content for free, you'll have more options if you subscribe to streaming services. Most will offer a mix of content for between $5 and $10 a month. Typically these paid services have no advertisements, but some — notably Hulu Plus — still run commercials. Another perk to these services is that they'll stream to your TVs and mobile devices for an experience that feels more like watching cable.
Here are the best services out there:
Netflix ($7.99+/month): The best-known streaming service, Netflix offers a wide variety of TV and movie content, though you won't find current seasons of television shows or new-run movies. Netflix does have some original content offerings, including award-winners House of Cards and Orange Is the New Black as well as four new Marvel series rolling out over the next two years.
Amazon Prime ($99/year): Among many other perks (including free shipping from Amazon), Amazon offers a wide selection of streaming content. Amazon also streams HBO content without a cable subscription, though subscribers only have access to select older seasons. Like Netflix, Amazon has original content, including the Emmy award-winning Transparent.
Hulu Plus ($7.99/month): The best way to watch TV online, Hulu Plus lets you watch much of the same TV shows that the free Hulu service does. For $7.99 a month, however, you get access to more episodes (usually an entire season rather than just the five most recent episodes), you can see them sooner (typically next-day instead), and you can watch them on your television and mobile devices. However, even as a paid service, Hulu Plus still has advertisements.
Sling TV ($20+/month): The newest streaming service on offer, Sling TV offers live streams and some on-demand content for 17 popular cable networks, including ESPN, AMC, CNN, and HGTV. If the initial package isn't enough for you, several add-on packs of channels are available for $5 each, adding more sports, more movies, more news, or more family content. This will especially appeal to people who want sports (like ESPN) or news networks (like CNN), both of which are hard to come by otherwise. Because you're watching live, Sling does have the same advertisements you'll see on TV. Sling is brand new, so it's not supported on as many devices as other services, but you can watch it on Roku, Amazon Fire TV, iOS devices, Android devices, and your computer.
CBS All Access ($5.99/month): Though many CBS shows are available on the network's website, you'll find over 6,500 on-demand episodes of CBS programming available through its All Access subscription program, including all episodes of current seasons. Additionally, current seasons are posted more quickly to All Access, with new episodes available the day after they air.
HBO Now ($14.99/month): Though it's one of the pricier subscription options — costing as much as it does to add HBO to an existing cable package — it's a great way to access HBO's premium content without footing the cost of a big cable bill. HBO Now will offer all of HBO's content, including recent-run movies as well as past and current episodes of HBO's original programming like Game of Thrones. The service will launch in April, but it does have one big caveat: it will only be available on computers, Apple TV, and iOS devices like the iPhone and iPad.
A la carte options
If your favorite shows aren't available on streaming services, you can buy TV and movies a la carte through iTunes, Google Play, or Amazon at reasonable prices — and paying for a season of your favorite TV show may still cost you less than subscribing to cable. These are either downloaded or streamed to your device and you'll often have the choice of buying (in which case they're yours to keep) or renting (in which case you can watch them for a set time period).
TV shows typically aren't available to rent, but individual episodes are quite affordable at $2 to $4 each. The full-season price can vary depending on the show, but expect to spend as much as you would to buy the show on disc. Movies are typically available at prices ranging from $10 to $20 or you can rent them for $2 to $6. Regardless of the content, expect to pay less for older releases or if you're willing to watch in standard definition. TV episodes are usually available the day after they've aired, while movies are usually available the day they're released on disc.
Sports options
While there are more ways to watch sports online than in the past, keeping up with your home team is still one of the best reasons to keep a cable subscription. Though most sports leagues offer their own paid subscription services to access games online, what they can offer is restricted by media blackouts. What's a media blackout? It's a deal leagues typically have with local broadcast networks that gives the networks exclusive rights to broadcast specific — typically home team — games. This means that even if you do subscribe to a sport-specific streaming service you may not be able to watch a home team game live.
However, if you don't feel the need to watch live or your favorite team isn't the home team for the area you live in, a streaming service may suit your needs just fine. And even if you do want to watch the home team, you do have options:
Sling TV: The only way to get ESPN without cable, Sling TV's basic package ($20) includes live streams of both ESPN and ESPN2. If that's not enough, you can subscribe to Sling's Sports Extra package ($5) to also get ESPNU, ESPNEWS, ESPN SEC Network, ESPN Goal Line, ESPN Buzzer Beater, ESPN Bases Loaded, Universal Sports, beIN Sports, and Univision TDN.
Antenna: If catching live home games is a must, then getting a good HD antenna for your television in order to pick up local broadcasts is often the best way.
NFL Game Rewind and Audio Pass: Listen to live audio of NFL games or watch all games after they've aired on your computer or mobile device. Pricing varies depending whether it's during the football season or after, as well as what kind of access you want.
NBA League Pass: Watch live, out-of-network NBA games or in-network games three hours after they've aired. The digital package allows you to follow your five favorite teams ($69 per year) or all 30 teams ($99 per year) on your computer, phone, or tablet.
NHL GameCenter: Watch live video of out-of-network NHL games on your computer, TV, or mobile device. In-market games are available 48 hours after air. Pricing varies depending on how far into the season you subscribe.
If these options will get you your favorite games, great! But if not — and if sports is a priority for you — you may want to stay tethered to cable for now.
Content for kids
Parents may be wary of losing cable channels geared for children, but there are a lot of good online options with parental controls that help you keep tabs on what your kids can watch:
Netflix ($7.99+/month): If you already subscribe to Netflix, you know the service has a lot of content that's appropriate for kids and families. You can restrict available content to little kids, older kids, teens, or adults, either for your entire account or by account profile.
Amazon FreeTime Unlimited ($2.99+/month): For those who own a Kindle Fire Tablet or Amazon Fire TV, Amazon's FreeTime Unlimited service is a great way for kids from ages 3 to 10 to watch content from Disney, Nickelodeon, Sesame Street, PBS Kids, and more. You can subscribe for $4.99 a month for one child or $9.99 a month for up to four children — discounted to $2.99 for one child or $6.99 for up to four children for Amazon Prime subscribers. If you want more than TV, FreeTime Unlimited is a particularly good deal as it also offers kid-friendly books, games, and apps..
Ameba TV ($3.99/month): Ameba offers only commercial-free, kid-friendly content with thousands of independent, educational, and music shows appropriate for kids aged 3 to 12. You can watch via your computer or television.
Noggin ($5.99/month): A service designed specifically for preschoolers, Noggin offers hundreds of commercial-free episodes of your child's favorite shows, like Blue's Clues and Little Bear. Noggin is currently available on iOS only.
Sling TV ($20+/month): In addition to easy streaming access to some great cable channels, Sling offers a good package of kids content. Disney Channel, Cartoon Network, and ABC Family are included with the basic package, while the Kids Extra package ($5/month) adds Disney XD, Disney Junior, Boomerang, BabyTV, and Ducktv. All channels stream live to your computer, television, or mobile device, with access to some content on demand.
Live events
If you're interested in live television events, from the Oscars to the Olympics, your streaming options are mixed. Often live events are streamed online (though sometimes they'll only be available on your computer). If you're determined to cut the cord and also want to catch live events, the best way to do so is to get an HD antenna to watch live broadcast television.
What you'll miss
Even with all of these options available to you, there are some things you'll have to go without if you're not subscribing to cable. These are the big ones:
Most premium networks — like Showtime and Cinemax — don't do streaming content unless you have an existing cable subscription that includes those channels. However, with the upcoming launch of HBO Now in April, you'll have a way to access all of HBO's content without a cable subscription.
Sports: Though you have a lot of sports options, home-team games are difficult to catch online due to media blackouts. You can work around this by getting an antenna to watch over-the-air live local broadcasts or with ESPN on Sling TV — but if that's not enough, you may want to stick with a cable sports package for full access.
News: Most major news networks, like Fox News and MSNBC, stream — but only to people who log on through a cable provider, though Sling TV subscribers can watch CNN. Network news shows can sometimes be found on the respective network websites, like PBS News Hour and NBC's Dateline.
Should you really cut the cord?
Whether it's cost-effective or even a good idea to cut cable really depends on your TV-watching habits. This calculator can help you determine just what you'll pay — and just what you'll save — by switching to streaming, but it's not always a guaranteed cost savings.
Is cutting the cord a good idea for....
Television lovers? It really depends on what you watch. Many major networks have some means of getting their episodes online the day after (to the week after) they've aired, so you'll want to check whether your favorites are easily available. Hulu Plus and Sling TV will be your friends, though there may still be some shows you'll want to buy digitally to catch your favorite episodes.
Movie lovers? Though cord cutters miss out on some premium movie channels, like Cinemax and Starz, HBO Now will offer lots of recent movies to subscribers, Sling TV offers a movie package (for an extra $5) featuring EPIX and Sundance programming, and both Netflix and Amazon offer huge catalogs of older movies on demand. If you're looking for even more movies, you can also budget to buy or rent them digitally from iTunes, Google Play, or Amazon (and consider the cost of doing so).
Sports lovers? Though you won't find anything that resembles a high-priced cable sports package, you should be able to get a good selection of your favorite sporting events through ESPN on Sling TV or by accessing local broadcasts with an antenna. If you want more games, many sports have their own streaming options, though most of them make it difficult to impossible to watch your local team. If this doesn't meet your needs — and it might not — pricey cable sports packages may be here to stay.
Parents? Though this will depend heavily on what your child enjoys watching, there are more kid-friendly streaming services than ever — and you may find that you like your children watching an ad-free, paid streaming service more than you like them watching TV.
Whatever your final decision, make sure to take the time to weigh your options. You won't be happy cutting cable if it prevents you from getting your favorite shows, so take stock of what you like to watch and check to see how easy it is to get it online before you make the switch. And make sure to check out your media streaming box options to take full advantage of the TV in your house.
[couple watching laptop via Shutterstock]