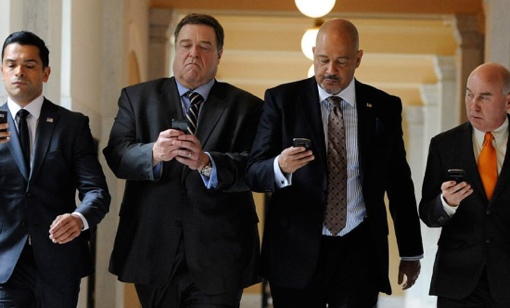 Amazon announced this week that it has finally flipped the switch on its ultra high-definiton (UHD) video streaming feeds. Amazon Prime subscribers can now enjoy Amazon original series like Alpha House, Transparent and Goritmer Gibbon's Life on Normal Street in 4K for the first time. A limited selection of movies, live events and TV shows is also available for streaming.
"We want to deliver the best entertainment experience, and offering Ultra HD movies and TV shows raises the bar on quality and innovation that customers have come to expect from Amazon," explains Michael Paull, Vice President of Amazon Digital Video. "We're also excited that Ultra HD is the latest benefit of the Amazon Prime membership, giving members instant access to great movies and TV shows in a premium picture resolution at no additional cost."
To be sure, Amazon Instant Video's limited 4K offerings probably aren't enough to merit an Amazon Prime purchase on their own. Aside from Amazon's original series and the BBC America series Orphan Black, the only movies available for free streaming on Amazon Instant are Crouching Tiger, Hidden Dragon; Funny Girl; Hitch and Philadelphia. A more extended selection of recent movies are available for purchase in UHD 4K starting at $19.99, including American Hustle, Captain Phillips, Godzilla and The Amazing Spider-Man 2.
Of course, to take advantage of the ultra high-definition content, you'll need a television or computer monitor capable of displaying 4K content (3,840 x 2,160 pixels). You'll also need a home Internet connection that's fast enough to support 4K streaming. That requires at least 25 Mbps of downlink, more than twice the average U.S. connection speed.