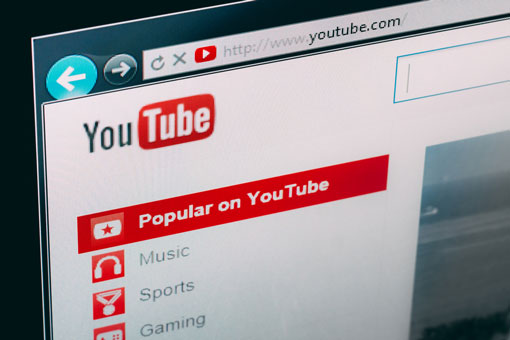 Happy Birthday to YouTube! Ten years ago this week, site co-founder Jawed Karim uploaded a 19-second video called "Me at the Zoo." It's not much to look at – Karim simply shows off a couple elephants at the San Diego Zoo and talks about how "cool" their "really, really, really long trunks" are. But its content aside, the video sparked a revolution – here at Techlicious, we can't imagine a world without being able to watch and share free videos with the world.
To celebrate YouTube's birthday, we thought it'd be fun to share some of the site's most watched videos of all time. As you might expect, the top 10 videos are all musical – the streaming video site has become a favorite destination for people seeking to listen to music on demand. Take a look below, but before you do, just for fun: Can you guess the most watched YouTube video of all time?
10. Jennifer Lopez ft. Pitbull, On the Floor
J. Lo's comeback song On the Floor was a big hit when it was released in 2011, so it only makes sense that the music video to the song would be a hit as well. It's been watched approximately 826 million times over the last four years.
9. PSY, Gentleman
Korean pop star PSY made a big splash with his YouTube hit Gangnam Style – so big, in fact, that his follow up song Gentleman was a massive smash as well. Just over 826 million people watched PSY's killer dancing skills since the video was uploaded in April 2013.
8. Enrique Iglesias, Bailando
Enrique Iglesias is arguably one of the best Latin singers in the world today, and let's be honest – he's not exactly hard on the eyes either. It should be no surprise, then, that the video to his 2014 Spanish-language song Bailando garnered over 835 million views from across the globe.
7. Shakira, Waka Waka (This Time for Africa)
The World Cup soccer tournament is always a gigantic event that attracts viewers from around the world. Shakira's Waka Waka, the official 2010 FIFA World Cup song, wound up being just as popular, getting over 840 million views since it was posted in June 2010.
6. Eminem ft. Rihanna, Love the Way You Lie
In 2010, Rapper Eminem teamed up with singer Rihanna to release Love the Way You Lie, a hip-hop ballad about two lovers in a relationship rife with domestic violence. The video proved quite popular, with over 850 million views. Be forewarned, though, the video has a lot of violent imagery.
5. LMFAO, Party Rock Anthem
The boys in LMFAO sure know how to have a great time, and that vibe definitely comes through in their hit Party Rock Anthem. Billboard named it the 5th most successful song of all time, and it proved exactly as popular on YouTube. The video has been viewed over 857 million times since it was uploaded in March 2011.
4. Katy Perry, Roar
The colorful video for Katy Perry's Roar is a fun jungle adventure filled with elephants, monkeys, crocodiles, tigers and parrots. It's been watched over 891 million times since first being uploaded in September 2013.
3. Katy Perry, Dark Horse
Roar isn't the only Katy Perry video to make YouTube's top ten. The Egyptian-themed Dark Horse, the 2014 American Music Awards Single of the Year, has earned a whopping 919 million views since it was posted in February of last year.
2. Justin Bieber ft. Ludacris, Baby
Justin Bieber has proved a polarizing figure over the last few years, but he still has an army of devoted female fans. Those young Beliebers were no doubt instrumental in driving the video to his February 2010 smash Baby up over 1.2 billion views.
1. PSY, Gangnam Style
Justin Bieber may be popular, but he can't hold a candle to PSY. The most watched YouTube video of all time is the Korean rapper's viral smash Gangnam Style – it's been watched an astonishing 2.3 billion times since it was uploaded in July 2012.
Want to check out even more great YouTube videos? Check out these 10 YouTube videos that will change the way you think, and these 6 great YouTube channels for the latest news. You might also want to check out these 8 world-class college courses available for free on YouTube.
[YouTube image: Grisha Bruev / Shutterstock.com]