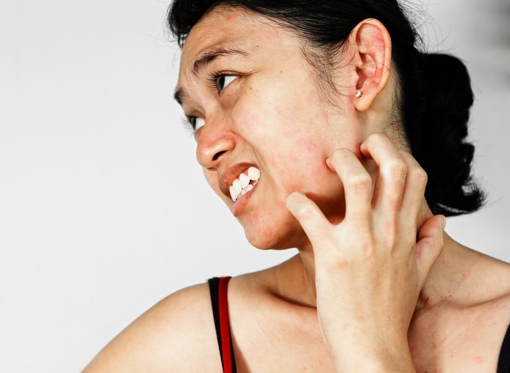 A warning for parents in this month's Pediatrics (PDF, requires subscription): Researchers have linked the increased prevalence of red, itchy skin rashes to the nickel used in modern smartphones and tablets.
The Pediatrics report focuses on the case of an 11-year-old boy who developed a case of allergic contact dermatitis, a non-contagious skin rash. Doctors suspected the child's first-generation iPad could be a cause, given the nickel content of the device. And indeed, when his parents began limiting his exposure to the tablet, the boy's rash significantly improved.
The iPad isn't the only popular tech device that's causing rashes in its users. Earlier this year, Techlicious reported that the Fitbit Force activity tracker also causes allergic contact dermatitis in its users. The nickel content of the device was called out as one potential cause of the rashes, along with irritation from trapped sweat.
According to the Mayo Clinic, allergic contact dermatitis is very uncomfortable – it's the same malady caused by contact with poison ivy – but it's not life-threatening. Still, if a rash is painful, causing embarrassment, appears infected, or if limiting contact with tech doesn't seem to improve your condition after two to four weeks, the Mayo Clinic advises contacting a medical professional.
[Skin rash via Shutterstock]