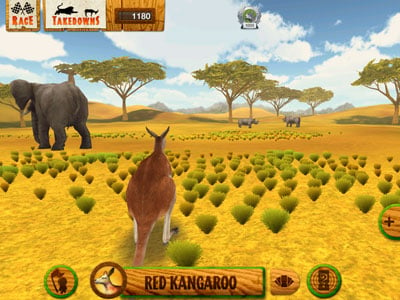 Trading cards have been a kid favorite for decades, whether they've been baseball or Pokemon cards, but Nukotoys just released two cool apps that uses real world trading cards called "Nuko" to activate 3D characters within a game that you can download for your iPad or iTouch for free.
The way it works is very cool, embedded in each card is something called Touchcode technology (http://www.touchcode.de/index.html) , an invisible code that's recognizable by your iOS device when you place the trading card on the screen.
Two games that use these trading cards were just released, Animal Planet's Wildlands (free on iTunes), and Monsterology (free on iTunes) . In Wildlands, you can collect up to 60 trading cards that bring animals to life in a full 3D environment. Race your animals on seven tracks, find puzzle pieces to complete pictures of animals, and go on quests to earn rewards, like chasing other animals -- catch them for a "takedown."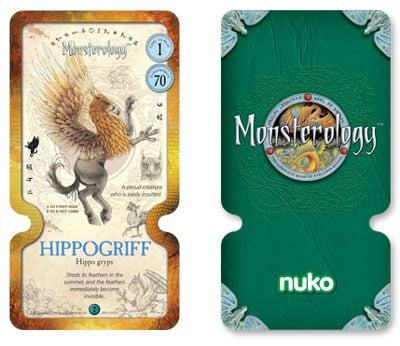 Monsterology also immerses you in a 3D world based on the Ology book series. Here you can collect a full set of 100 cards that help you to battle through twenty levels of the game. Collecting items like the Slap Trap, Wooden Catapault and element characters within Water, Dark Air and Earth card allow you to work through the game.
Animal Planet Wildlands and Monsterology are both free to download for the iOS, and the trading cards come with three cards each in a pack and will retail in stores this summer for $1.99 or you can make an in-app purchase of Nuko Cards right now.