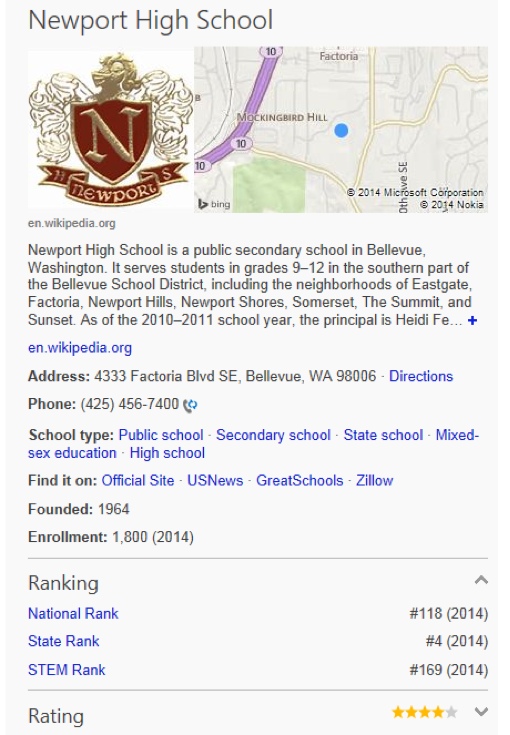 Microsoft's Bing just made it easier to find the perfect public or private school for your kids. Starting this week, the search engine provides school national and state rankings, academic proficiency statistics, enrollment data and more for individual U.S. schools directly in its Snapshot search results.
As you can see, Bing collects and offers a wealth of data (where available) perfect for parents shopping around for a new school district, right down to ratings for the community itself. Contact information and addresses are provided, as are quick links for more information on sites like GreatSchools and Zillow. The tool will even let you know if any famous actors or politicians are alumni, in case you want to dream big about your kids' futures.
Want to give the new feature a try? Simply head over to Bing and start searching.