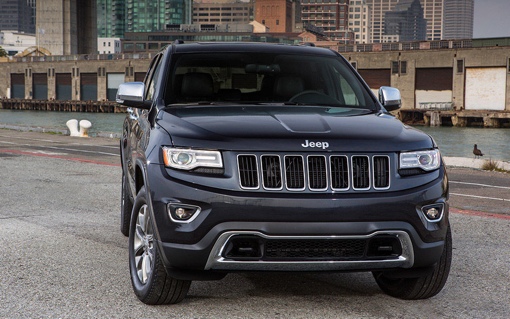 White hat hackers Charlie Miller and Chris Valasek have discovered a software vulnerability that leaves cars open to hacking via their built-in Internet connections. As proof of the security flaw, Miller and Valasek recently disabled a Jeep Cherokee being driven down the highway at 70 miles per hour (with the driver's permission, of course). In one test, the hackers killed the driver's engine; in another, they disabled his brakes – which caused the test vehicle to skid out of control into a ditch.
Beyond taking control of a car, researchers say they can also use the vulnerability to find a targeted vehicle's GPS coordinates, measure a moving vehicle's speed and trace its route. Certain Chrysler vehicles manufactured from 2013 to 2015 featuring UConnect seem to be affected, including the Dodge Ram, Dodge Viper, Dodge Durango, Jeep Cherokee, Jeep Grand Cherokee and Chrysler 200 – as many as 471,000 vehicles currently on the road.
"If consumers don't realize this is an issue, they should, and they should start complaining to carmakers," said Miller to Wired. "This might be the kind of software bug most likely to kill someone." Already, Senators Ed Markey (D-MA) and Richard Blumenthal (D-CT) have proposed legislation requiring certain protections against hacking in all vehicles sold in the U.S.
Fortunately, the folks on Chrysler have already devised a software patch to fix the vulnerability – it's available to download and install right now. Find your vehicle's VIN number and enter it into the Uconnect Software Update Site. You'll then be able to download the software update, which you should save onto a USB thumb drive. Plug the USB drive into your car's USB port and your vehicle will ask you if you'd like to update its software. Confirm, and you should be good to go. You can also take your vehicle in to a Chrysler dealer, who will update your car's software for you free of charge.
At Techlicious, we like to drum home the point that updating software is an absolute must-do. That's especially true for your car's software – this vulnerability could put your safety at stake. The fix takes only a few minutes, so get it done today.
[Image credit: Jeep]