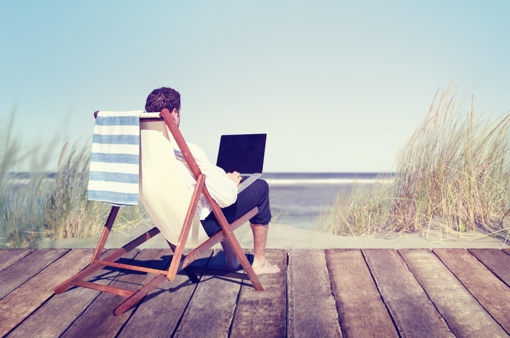 If you have dreams of telecommuting to work, Comcast has a new offering that may be just what you're looking for. Called Comcast Ethernet @Home, the service is meant to streamline the process of connecting to your company's Ethernet network, swapping out the usual virtual private network (VPN) login procedure with a more secure, automatic one.
"As the hours and locations of today's modern workplace become increasingly flexible, business are spending too much time addressing connectivity issues due to a poor user experience or log-in errors with their VPNs or remote desktop services over the public Internet, resulting in frustrated and unproductive employees working from home," explains Scott Cassell, senior director of Enterprise Data & IP for Comcast Business. "As part of our strategy to offer Ethernet everywhere, Ethernet @Home helps eliminate that complexity and provides a user experience for employees at home that is the same as if they were at work – their corporate network is just there and available – opening up secure, high-performance teleworking options for more workers."
Because Comcast's Ethernet @Home service is oriented towards business customers, it offers some features residential customers might not necessarily be able to get on their own. Its speeds are symmetrical, meaning that 10 Mbps service works at 10 Mbps regardless of whether you're uploading or downloading content. (Uploads are usually slower.) Ethernet @Home also comes with a service level agreement that guarantees your speeds all the time. Other options like HD video conferencing are available for "priority" customers.
Comcast Ethernet @Home offers three different ways to connect: Ethernet Private Line, Ethernet Virtual Private Line and Ethernet Dedicated Internet. The service carries a much higher price tag than typical home Internet service – anywhere between $200 and $800 per month. To learn more about Comcast's new service, visit business.comcast.com.
[Businessman telecommuting from dockside via Shutterstock]