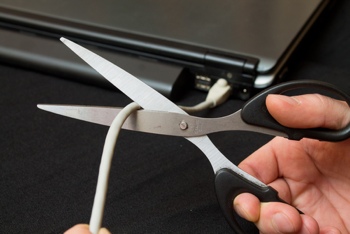 One of the worst ideas in tech just won't die.
A Comcast executive announced at a communications summit in New York yesterday that the ISP expects to shackle all its customers with monthly data caps within the next 5 years, Ars Technica is reporting.
Comcast has been testing out 300GB broadband caps in a number of Southern markets it serves, with additional buckets of 50GB available for $10 each. According to Comcast Executive Vice President David Cohen, this is the basic model the company would prefer to stick all its customers with.
"I would also predict that the vast majority of our customers would never be caught in the buying the additional buckets of usage, that we will always want to say the basic level of usage at a sufficiently high level that the vast majority of our customers are not implicated by the usage-based billing plan," said Cohen. "And that number may be 350—that may be 350 gig a month today, it might be 500 gig a month in five years."
Comcast says that fewer than 2% of its customers use more than 300GB of data per month. That may be true for now, but streaming 4K video content will be all but impossible with a broadband data cap. After all, the download size of a typical 4K movie will be, according to Sony COO Phil Molyneux, "100 gigabytes and plus." Netflix content streamed at 1080p HD uses 4.7GB/hour by comparison.
Consumers have largely rejected broadband data caps in the past when offered as an option. It's unlikely Comcast will drum up significant support amongst customers for its idea, but that may not matter – in many areas, the company is the only Internet service provider available. And should the feds approve the proposed Comcast/Time Warner merger, even fewer customers will have choices when it comes to purchasing broadband in the future.
[Cut ethernet cable via Shutterstock]