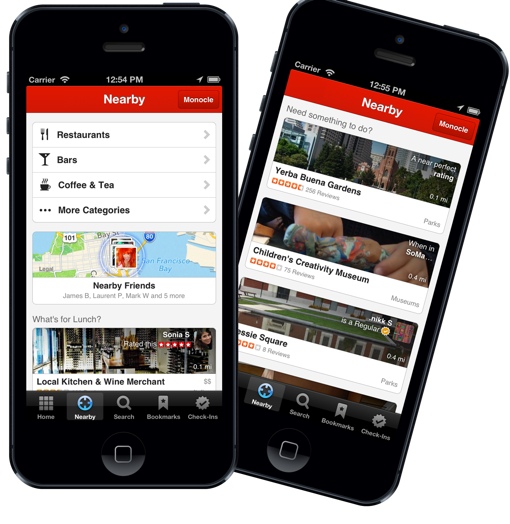 Local discovery and review site Yelp is a high-stakes affair for small businesses. A few positive comments from customers can significantly improve sales for a local restaurant, plumber or dry cleaner. A few bad ones, meanwhile, can drive a store completely out of business.
It should probably comes as no surprise, then, that some unscrupulous business owners decide to play fast and loose with the site. Fake reviews are the most widespread problem. But 'review retaliation' is a growing problem, too. People who have left accurate-but-negative comments on Yelp have been improperly threatened with felony charges, fines and even ruined credit histories. The problem has grown to be large enough that lawmakers in Washington, D.C. have taken notice: A pair of congressmen have just introduced the Consumer Review Freedom Act of 2014 (PDF) to protect Yelpers and other amateur critics from retaliation.
The bill, sponsored by Eric Swalwell (D-CA) and Brad Sherman (D-CA), would specifically outlaw non-disparagement clauses in contracts and make such terms unenforceable in court, even if signed. It would also prohibit businesses from claiming copyright over reviews and photos from customers. Companies would still be able to sue customers who knowingly make false or libelous claims.
"No country that values free speech would allow customers to be penalized for writing an honest review," said Swalwell. "I introduced this legislation to put a stop to this egregious behavior so people can share honest reviews without fear of litigation. I look forward to advancing this in a bipartisan manner, and protecting the right to speak one's mind."
It's a bit too early to say whether the Consumer Review Freedom Act will pass and become law. A pair of Democrats introduced it, but Republicans currently control the House of Representatives and the flow of bills there. Still, one would hope that this kind of common-sense protection for customers would merit bipartisan action. It happened in California: A similar bill there enjoyed widespread support from both parties when Governor Jerry Brown signed it into law last week.