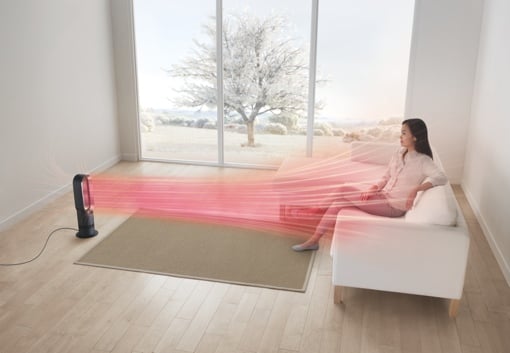 Dyson is a popular brand around my parents' house – the love how well the company's bizarre-looking vacuums performs. This week, they'll be glad to learn that the luxury brand has added three new items to its lineup: the AM09 Hot + Cool Fan Heater, the cordless V6 Absolute vacuum and the filterless Cinetic upright.
The Dyson AM09 Hot + Cool Fan Heater acts as a safe alternative to dangerous space heaters in the winter, especially for families with small children. There are no spinning fan blades for little fingers to get pinched by, no exposed heating elements and a fail-safe turn off should it get knocked over on its side. You choose the temperature setting that's right for the room, and choose whether you'd like a focused, directional airflow or a wider diffused projection that fills the whole room. When things get warmer in the summer, the Dyson AM09 works as a powerful air circulation fan capable of pushing 7 gallons of air per second.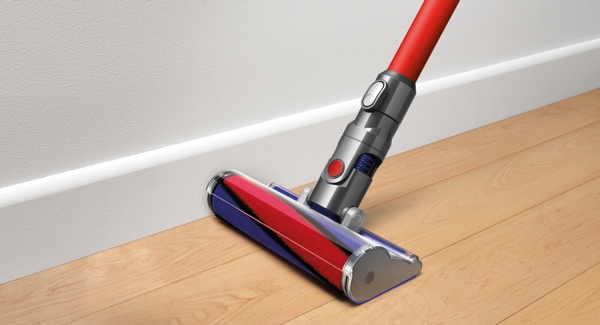 The lightweight (5 lb.), cordless Dyson V6 Absolute vacuum comes with a soft roller cleaner head (shown above) that's great at picking up large piles of debris from hard floors. When it's time to clean your carpets, switch it out for the powerful direct-drive cleaner head, with bristles that dig deep. Its HEPA filtration system removes 99.97% of particles, so you know the vacuum isn't just recycling allergens into the air. When you're done cleaning, you hang the vacuum on its included docking station to charge its lithium-ion battery. Each full charge nets you about 20 minutes of run time – not a lot, but more than enough to complete the smaller cleanup tasks (like those hard-to-clean hallway steps) the vacuum was meant for.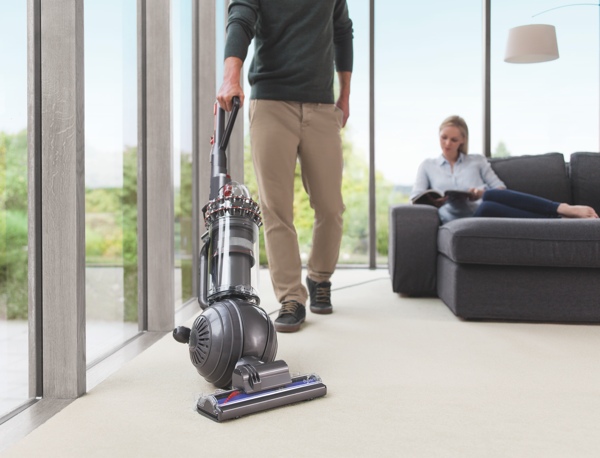 The Dyson Cinetic Big Ball Animal + Allergy upright, like many of the company's other uprights, makes the claim that it will never lose suction. That's because in the Cinetic, there's no filter to get clogged. It offers whole-machine HEPA filtering, solid performance on any surface (from wood to stone to carpet and more) and easy navigation thanks to the ball-mounted design.
Dyson is a brand known for quality – and for being incredibly expensive. It should come as no surprise, then, that these devices don't come cheap either. The Dyson AM09 Hot + Cool fan heater retails for $499.99 ($439.99 on Amazon), the Dyson V6 portable will cost $599.99 ($319.00 on Amazon), while the Dyson Cinetic Big Ball Animal + Allergy upright will retail for $699.99 ($569.99 on Amazon).
[Image credit: Dyson]