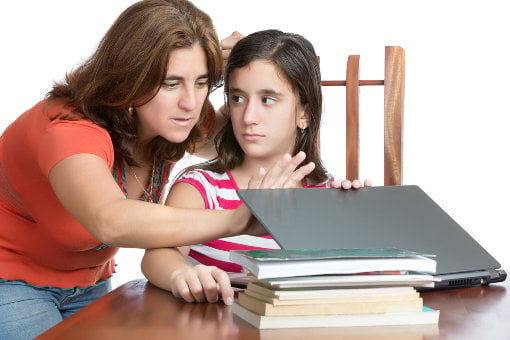 Google has been collecting data on schoolchildren without parental knowledge or consent through the company's Chromebook and Apps for Education program, claims a complaint filed by the Electronic Frontier Foundation (EFF) on Dec. 1 with the Federal Trade Commission. Parents are squirming because the data was being collected as part of school programs, without an option to opt out.
Google Chromebook laptops sold to schools through its education program use Google Chrome as the default browser. The browser's Sync feature was turned on by default, which the EFF said allows Google to "track, store on its servers, and data mine for non-advertising purposes, records of every Internet site students visit, every search term they use, the results they click on, videos they look for and watch on YouTube, and their saved passwords."
Google did this without first getting the permission of students or their parents. Because using the Chromebooks is required in some schools, parents were not able to refuse the data collection even if they might have wanted to opt out.
In its complaint and petition document, the EFF accuses Google of "collecting, maintaining, using, and sharing student personal information" despite Google's promise not to do so. Google, along with 200 other companies, is a signatory of the K-12 School Service Provider Pledge to Safeguard Student Privacy (Student Privacy Pledge). The EFF maintains that Google violated that pledge.
Besides this alleged violation, the EFF also believes that Google also broke FTC rules regarding deceptive business practices.
The EFF asserts that if Google needs student information to help it make better products, it should get consent from students' parents. "Minors shouldn't be tracked or used as guinea pigs, with their data treated as a profit center," said EFF staff lawyer Nathan Cardozo.
In response to the complaint, Google has told the EFF that it will deactivate Sync by default for schools. However, the EFF still wants the FTC to look into Google's practices and bar it from using students' personal information for anything other than educational purposes. The EFF also wants Google to destroy all student personal information that it has collected so far without authorization that is not necessary for educational purposes associated with Google for Education accounts.
For full details about the EFF complaint against Google, see the document it submitted to the FTC. Protect your own children's privacy with strategies from our articles about protecting your child's personal information at school and protecting your privacy.
[Image credit: Worried mother checks her daughter internet activity via Shutterstock]