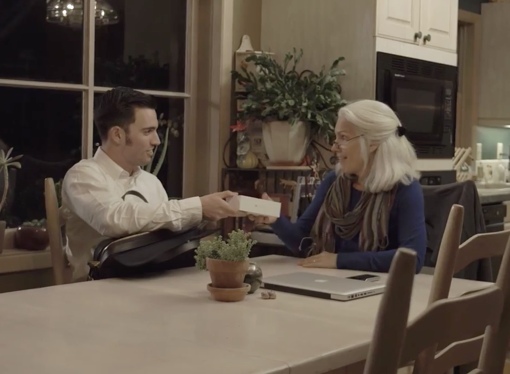 Don't let a fear of learning new tech stop you from trying it out. Next week, a new technology buying service called ENJOY will launch in New York and San Francisco that promises to not just sell you the latest and greatest gadgets – including AT&T phones – but also come to your house and teach you how to use them during delivery with no added cost to you.
Every order placed through the ENJOY website is hand delivered by a tech expert at the time and place of your choosing. The expert will then spend an hour walking you through the tech, making sure you know exactly how to make the most out of your purchase. Purchase a new tablet, for example, and your ENJOY tech concierge will connect it to your home network, show you some basic interactions and help you find some new, useful apps. Buy a GoPro camera, and the expert will show you how to shoot, edit and share your first movie.
Prices at ENJOY are the same as you'd expect shopping at the Apple Store or Best Buy, and there's no surcharge for the home delivery and set up process. If you've purchased a product elsewhere, you can arrange a one-hour visit with an ENJOY expert for $99.
Best of all, ENJOY has partnered with AT&T to offer its services for free to anyone who is in the market for a new phone in the New York City and San Francisco Bay area starting May 19. Just choose the ENJOY option while purchasing a new phone or tablet through ATT.com, and the company will contact you to arrange an appointment. It's a similar model to the in-home setup offering launched by Sprint last month, but with a superior cell network attached.
To learn more about ENJOY or to place an order, visit goenjoy.com. You can also check out the short promotional video below.
[Image credit: ENJOY]