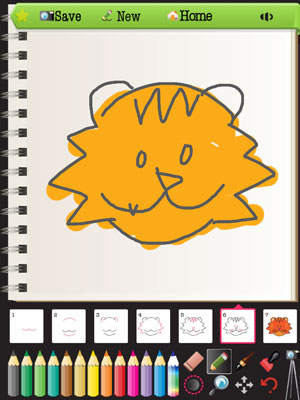 Everything Butt Art from Madbrook Publishing is sure to elicit giggles from kids as well as adults. As immature as it may sound, drawing the shape of a bum can be the foundation to drawing a lot of legit items.
Everything Butt Art at the zoo gives you step-by-step directions to draw over a dozen animals, all beginning with the familiar curved "w" shape. You'd be amazed at how many animals you can draw from the butt shape. There's even a Butt Hunt game and you can go on a Butt Hunt when you're done.
The Everything Butt Art app is free in iTunes for the iPad, but costs $0.99 to unlock more pages.