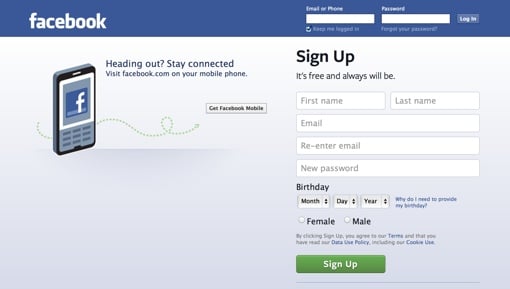 Wish that the status updates you want to share on Facebook weren't so permanent? Soon, you may be able to make your posts on the social network vanish without a trace – after a set period of time of your choosing, of course. Similar to popular self-destructing message app SnapChat, your Facebook messages may soon have a limited lifespan of your choosing.
As reported by TheNextWeb, Facebook has begun rolling out these temporary status updates to a select group of users of its iOS smartphone app. Those who have access to the feature can select "expiration" times ranging from 1 hour to 7 days. So if you want to talk about a TV episode, for example, you can have your discussion automatically disappear from your Timeline after it stops being relevant. That means less clutter and more focus on the more important events in your life that you have shared on the social network.
There's always a catch with Facebook, though. The one here is that even though your messages can disappear in as soon as an hour, they'll remain on the Facebook servers for up to 90 days after. And any information you share will likely still be mined for advertising data, so there's that to consider when posting, too. Remember that anything you share on Facebook reveals a little bit more about your lifestyle, buying habits and interests.
If you don't have access to the feature yet, you'll have to be patient – vanishing messages are only available as a "small pilot" program, according to Facebook, and only for iPhone, iPod and iPad app users. Still, if it proves both useful and successful, we could all see the functionality soon. Want to learn more about using Facebook? Check out these 5 biggest Facebook mistakes people make, then read up on social network etiquette. And be sure not to miss our updated guide to Facebook privacy settings.