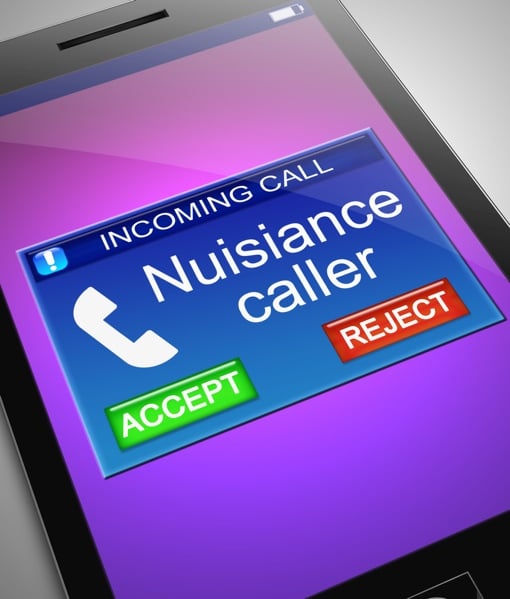 Relief from spam texts and robocalls is soon on its way. On Thursday, the Federal Communications Commission (FCC) passed a new rule that would give phone carriers the ability to block telemarketing calls from ever reaching your phone. Both landline and wireless phone lines are affected.
"The American public has asked us—repeatedly—to do something about unwanted robocalls," said FCC head Tom Wheeler. "Today we help Americans hang up on nuisance calls." Wheeler was part of the 3-2 Democratic majority that supported the rule change.
The FCC's rule builds on a 1991 law that protects Americans from telemarketing cold calls. Recently, sketchy companies have been able to skirt that rule by way of text messages and pre-recorded messages. The new rules extend the 1991 protections to texts, and allow carriers to use technologies that block unwanted sales attempts from reaching your phone. It also makes it easier for you to revoke consent, and creates strict new requirements that commercial callers stop calling your phone line if they're looking for its previous owner once you inform them.
There are a few exceptions to the FCC's anti-robocall effort. Health care providers and banks can still legally contact you with certain high-priority automated calls, like prescription refill reminders and debit card fraud alerts. You can, however, opt out of receiving these types of calls if you wish.
For it's part, the telecommunications industry seems supportive of the new FCC rule, but notes that it may not be enough to stop the worst offenders. "Unfortunately, there is no single technological solution to solving this problem, particularly given the recent widespread abuse of spoofed numbers by robocallers," explains Jonathan Banks, president of the USTelecom industry trade group, in a statement. "USTelecom's members will continue to develop and deploy tools to their customers in order to address these unwanted calls."
Looking to stay protected from spam callers while marketing firms and robodialing sweatshops transition to the new rules? Check out these apps for blocking spam calls on your iPhone and Android. You might also want to review these 7 ways telemarketers get your phone number, so you can better avoid being targeted by robocalls in the first place.
[Spam call on cell phone via Shutterstock]