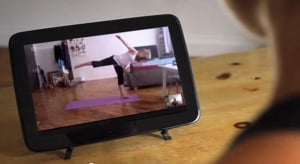 Looking for a little bit of plumbing advice, but don't want to spend the $100 minimum on a house call? Have a quick style question you need answered before leaving home for a night on the town? Google's newest service, Google Helpouts, promises to make your life easier by offering one-on-one video chat sessions with hand-picked experts.
There are currently 1,000 service providers on Helpouts, waiting to give advice on a wide spectrum of topics from personal training to pet care. Many on-demand Helpouts are priced at a per-minute rate – you'll spend about $1 per minute talking to a plumber, for instance. Others are offered at a flat per-hangout rate. And some, of course, are free.
Indeed, that's one of the biggest lures of the Helpouts feature. Major companies like Sears, Sephora and Banfield Pet Hospital have a presence on Helpouts, offering their expert knowledge (and some not-so-subtle brand promotion) on the house. Home Depot experts are available too, in case you need help with a home improvement project. To get in on these popular free services, you'll likely need to make an appointment in advance. Available sessions book up fast.
Helpouts also features a number of medical professionals offering qualified medical advice. These doctors-on-demand are no replacement for your primary care physician, but they can help when you'd rather not invest the time and money in an office visit. Google's tele-medicine sessions are HIPPA compliant, meaning the company has gone through steps to ensure your medical privacy. Google has also checked each doctor's qualifications and certifications, so you know you're not just getting some faker in a lab coat.
If, for some reason, a Google Helpout was less helpful than hoped, the company offers a 100% money back guarantee. Hopefully, that won't be an issue: Google is actively monitoring the quality of service providers.
You can visit the new Google Helpouts website at helpouts.google.com.