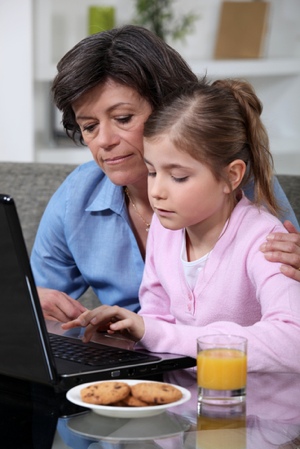 If you've been around on the Internet for a while, you're no doubt familiar with cookies. Far from the tasty oatmeal-and-raisin version your grandmother used to make, Internet cookies are small files saved to your computer to help remember information. A site will use cookies, for example, to know if you're still logged in or not. Cookies often sound creepy, but they're pretty necessary to the smooth function of the Internet.
As it turns out, though, Google had been doing some not-so-nice things with cookies between 2011 and 2012. Namely, the Internet giant improperly circumvented Apple's Safari browser privacy settings to sneak unwanted cookies onto computers so it could better target people with ads. Today, 37 states reached a settlement with Google over the practice, costing the company $17 million.
"Consumers should be able to know whether there are other eyes surfing the web with them. By tracking millions of people without their knowledge, Google violated not only their privacy, but also their trust," said New York Attorney General Eric Schneiderman when announcing the agreement. "We must give consumers the reassurance that they can browse the Internet safely and securely."
As part of the settlement, Google is also required to follow a number of additional rules regarding how it will collect data from private computers in the future. First, Google has agreed to respect your browser's cookie blocking settings. The company has also agreed to be upfront about how you can manage advertisement settings, and will otherwise improve communication about cookies and what they are.
To help keep your browsing history quiet from Google's advertising partners, you should pay close attention to these 5 Google privacy settings. Then read up on who else is tracking you online, and what you can do to protect your privacy elsewhere on the Internet.
[Child and her grandmother using a laptop via Shutterstock]