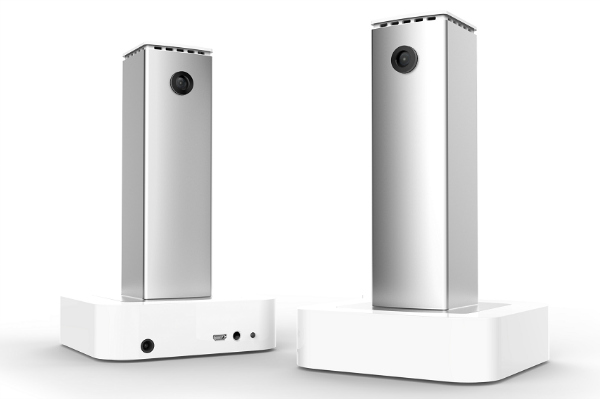 No matter how panoramic a view your security camera provides, something always seems to be out of view, usually above and below the widescreen frame. Get a spherical view of your monitored room with IC Real Tech's Allie security cameras, the Allie Home ($500), designed for the DIY homeowner, or the playful, rocket-shaped Allie Play ($500). The two cameras are due to go on sale later this year.
Along with Wi-Fi and Bluetooth, both cameras contain a dual-lens camera that lets you scan 360 degrees vertically by 360 degrees horizontally — a complete 720-degree view. An iOS or Android app allows you to choose upward, downward or all-around floor-to-ceiling views plus a view around the camera itself, effectively eliminating blind spots.
Two integrated SD cards can store up to two hours of monitoring footage, and IC Real Tech will offer an optional cloud service for $9.99 a month.
Both Allie cameras can be powered by a rechargeable battery and used like a regular (albeit more visually immersive) camcorder. IC Real Tech says both models can be controlled by hand gestures.
[Image via IC Real Tech]