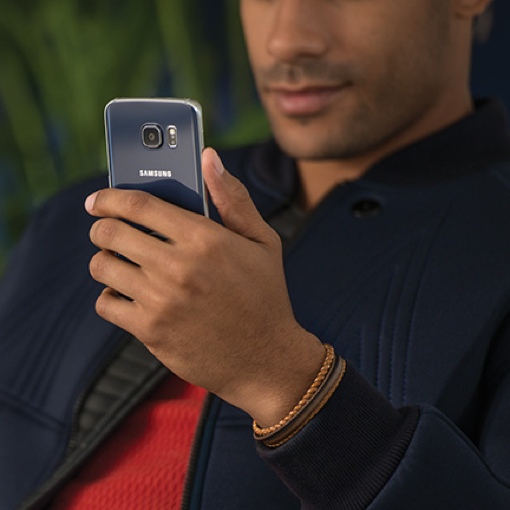 Here at Techlicious, we've already discussed many of the merits of the Samsung Galaxy S6 Edge phone, from its new aluminum design to its improved ultra high-definition screen. But there's one key aspect to the phone we haven't examined yet: it's repairability when damaged. And according to our friends at iFixit, Samsung's latest device falls far short in this important metric, earning a miserable 3 out of 10 score.
The iFixit teardown reveals that many of the Samsung Galaxy S6 Edge's components are modular, and you no longer need to remove the phone's display to replace its motherboard. But that's about the limit to the good news here. The Samsung Galaxy S6 is slathered with adhesive – it's incredibly difficult to remove the glass to gain access or replace the display. The battery is "very tightly adhered" to the back of the display, too, making it that much more difficult to replace. And, of course, because the device now has a glass back, your risk of it cracking and needing a difficult replacement is that much higher.

Overall, the Samsung Galaxy S6 Edge earned an iFixit reparability score of just 3 out of 10. That's one of the worst scores a Samsung phone has ever seen – by comparison, the Samsung Galaxy S5 earned a 5 out of 10, while the older S4 scored an 8 out of 10. The competing Apple iPhone 6, meanwhile, earned a 7 out of 10 iFixit repairability score last September.
The Samsung Galaxy S6 and S6 Edge phones are due for public release on Friday, April 10. A number of carriers are offering deals on the device, though standard two-year contract customers should expect to pay $199 for a base model Galaxy S6 with 32GB of storage; the S6 Edge starts at $299 on-contract. You can read more about the slick new Android smartphones here at Techlicious or at the Samsung website. For more on the iFixit Samsung Galaxy S6 Edge teardown, visit the iFixit website.
[Image credit: Samsung]