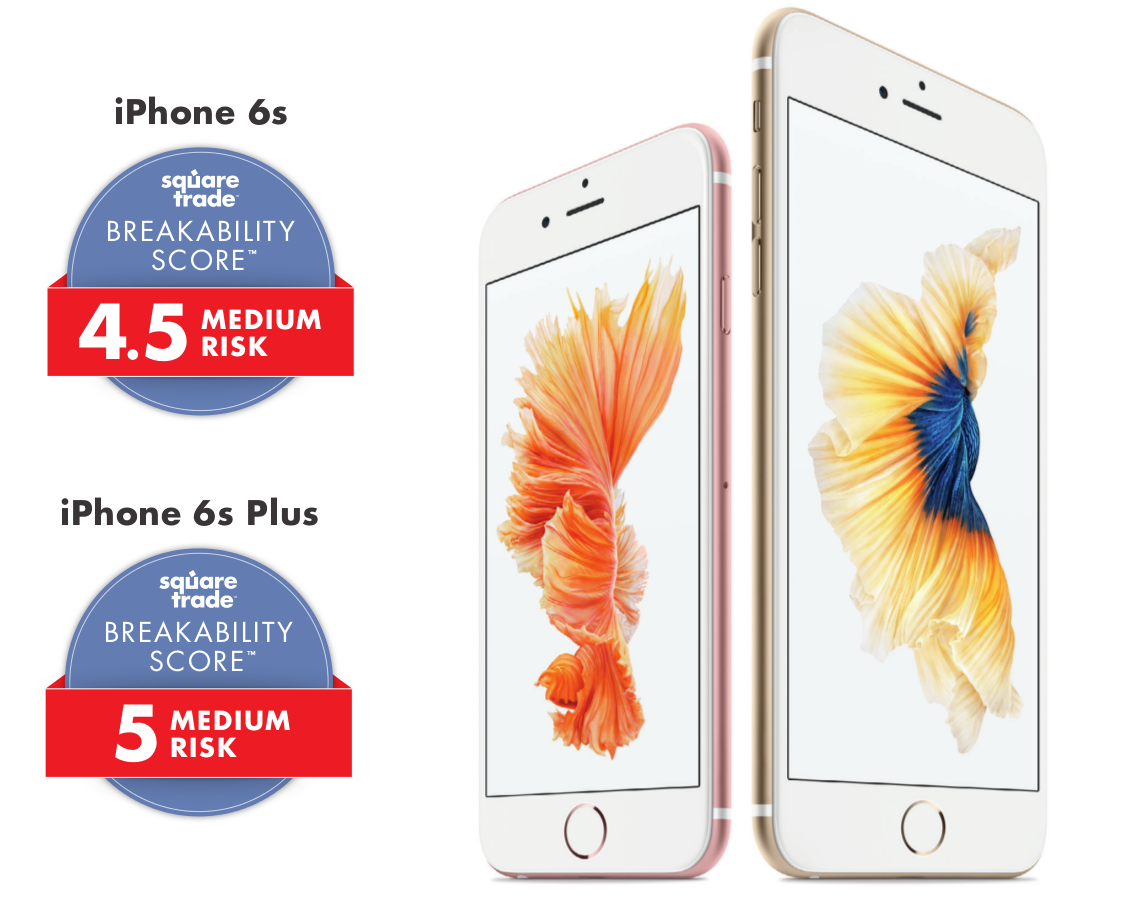 Do you remember bendgate? When the Web was full of pictures of bent iPhone 6 Plus phones? Well, this years model is made of sturdier stuff, requiring 50% more force to bend. But the iPhone 6 Plus still gets a "medium risk" rating by Square Trade, a phone protection plan company.
Subjecting the iPhone 6s Plus to a battery of stress tests in its lab, Square Trade found that the iPhone 6s Plus could stand up to 180 pounds of pressure before it begins to bend. In last year's bend test, the earlier iPhone 6 Plus gave in at 110 pounds of pressure. The new iPhone 6s Plus actually improved its bend resistance by about 50 to 60 percent, according to Square Trade. Both the iPhone 6s and the Galaxy Note 5 began to bend at 170 pounds of pressure.
The extra strength comes from a phone housing made of 7000-series aluminum, the same alloy commonly used in building airplanes and jets. But, still, the best way to avoid bending your iPhone 6s Plus (or any phone) is to keep it out of your back pocket where you could accidentally sit on it.
The other big concern for smartphone owners is cracked screens. Accidental phone drops are the most common type of phone mishap and it's usually the phone's face that hits the hard surface first. Square Trade simulated this popular accident and found that the new iPhones cracked their screens readily. Apparently, their ion-strengthened glass screens could not protect them from face-down phone drops, so be sure to invest in a good case. The Galaxy Note 5 had the highest Face Down Drop score of 10, indicating the highest risk for breaking when dropped face down.
Square trade also tested the battery life of the iPhone 6s Plus in the freezing cold to see how long it would last. Extreme temperatures are known to degrade the battery's ability to hold a full charge, shortening the phone's life. According to Square Trade's new test known as Thermo Rig, the iPhone 6s Plus can make video calls for about 60 minutes under freezing temperature (0 degrees). The iPhone 6s can last about 30 minutes, while the Samsung Galaxy Note 5 can last about 120 minutes.
Smartphones can generally withstand some rough handling if you take care of them properly. But, accidents can happen, so you may want to get insurance for your phone. Coverage for loss, accidents and mechanical failures, among other issues, vary by type of insurance, so check out our guide to find out which insurance plan option is right for you.
[Image credit: Square Trade ]