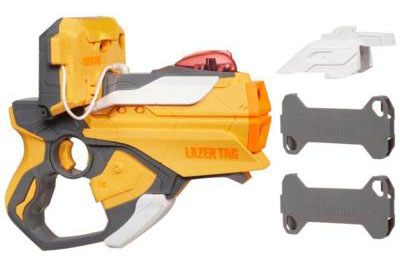 If you're old enough to remember how hot Lazer Tag was in the late 80's and 90's then you'll be excited to know that it's back with a super high tech edge. Just released on Wednesday, The new Lazer Tag, manufactured by Hasbro, now combines live action battles on your iOS device with augmented reality that adds a new and very cool dimension to this classic game.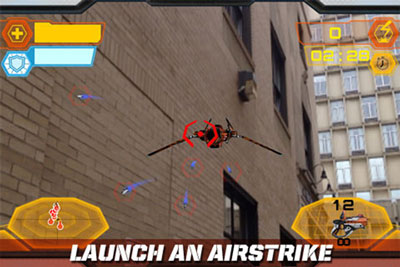 You need two things to make Lazer Tag work, a Lazer Tag Blaster and your iPhone/iPod Touch that you insert into the blaster. Do that and you're ready to battle with up to 24 of your friends. The app to make Lazer Tag work is free in the iTunes store, and while there's benefits of playing with just the app (you can get weapon upgrades, additional levels, and health reserves), it's just not as fun as playing against an opponent in the real world…just be careful not to break your iPhone.
Lazer Tag is recommended for ages 9+. The free app is compatible with iPhone 3GS, 4,and 4S and 4th generation iPod touch and the Lazer Tag Single Blaster retails for $39.99 (available for pre-order on hasbrotoyshop.com). The Lazer Tag 2 Blaster Battle Pack hits shelves on or around October 1st.