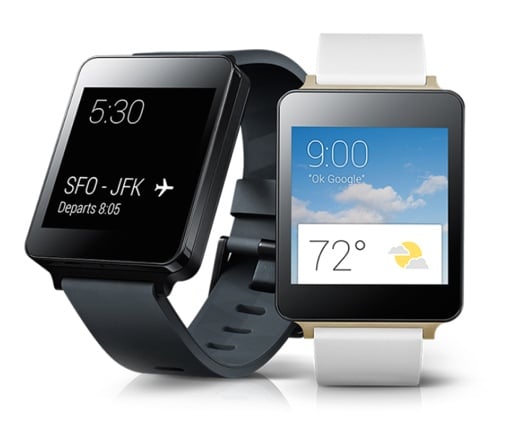 The LG G Watch, one of the first smartwatches designed to run Google's Android Gear operating system, will officially launch in stores this week on Friday, July 11.
LG's G Watch features a 1.65" screen (280x280 resolution), 4GB of internal storage, a 1.2GHz processor and a 9 Axis movement sensor. It's water- and dust-resistant to the IP67 standard, which means its OK to wear while doing dishes or taking a shower, and can be personalized with any 22mm watch strap.
But is the wrist-bound computer worth your hard-earned cash? Early reviews of the LG G Watch haven't exactly been promising. TheNextWeb panned the device in its review, saying it fits awkwardly on your wrist; has a dated-looking, low-res screen and is glitchy. CNET says the G Watch's battery life is "terrible," while the watch itself is overpriced for what you get. Re/Code concurs, suggesting you "you'd be wise to wait and see before strapping one of these early devices on your wrist."
Still, if you'd like to give the new LG G Watch a try anyway, it's currently available for purchase through the Google Play Store for $229 in your choice of Black Titan and Light Gold colors. The device will also be available for purchase at AT&T Stores starting this Friday.
You can learn more about the Android Gear smartwatch operating system and its features in our coverage of last month's Google I/O developers' conference and by watching the short promotional video below.