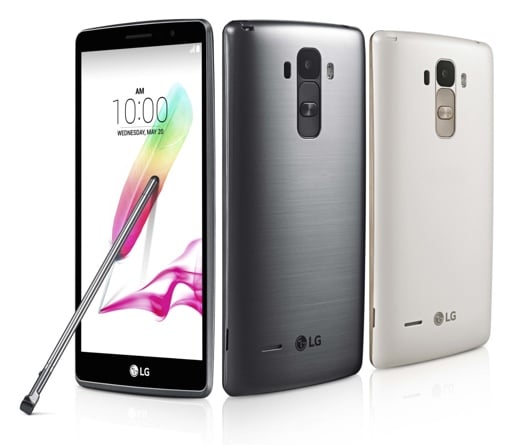 On Monday, Korean electronics manufacturer LG officially unveiled the new G4 Stylus Android phablet and G4c budget Android smartphone to the North American public. The G4 Stylus is a larger, 5.7" version of the original LG G4, with stylus-based navigation design and a better price. The 5" G4c, meanwhile, has been designed as a smaller, budget-friendly version of the G4 device.
The LG G4 Stylus (aka G Stylo) is a larger, though slightly downgraded version of the original G4. It features a 5.7" HD screen (258 ppi), a 1.2 GHz Quad-core chip, 1 GB of RAM, 8GB of storage (expandable with MicroSD) and the titular Rubberdium stylus. The rear-facing camera is only 13 MP (and 5 MP front), a downgrade over the G4's feature-rich 16 MP design. It's clearly designed for a person who wants a large screen, but is willing to sacrifice top-level performance for a lower price tag.
The LG G4c, meanwhile, takes even sharper aim at price-conscious customers. It has a smaller 5" screen (294 ppi), but a 1.2 GHz Quad-core processor, 1 GB of RAM and 8 GB of storage like its larger cousin. Its camera is limited to lower-resolution 8 MP shots to help keep costs down further.
The LG G4 Stylus will be available in metallic silver and floral white colors; the G4c will be available in metallic gray, ceramic white and shiny gold. The devices are expected to launch "in the weeks to come." Pricing has not been announced for either, though you can expect both to fall under the $600 price tag of the LG G4.
[Image credit: LG]