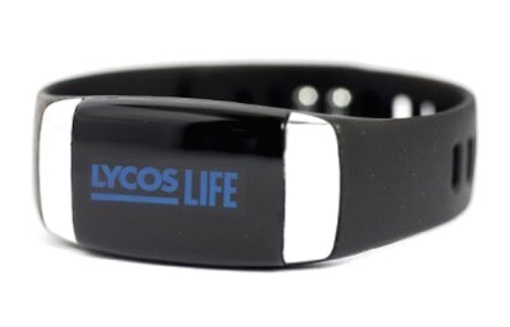 Lycos, the company you probably know from its earlier web browsing days, has shifted its focus into wearable technology. This week, the company announced the launch Lycos Life, a new line of tap-to-transfer devices that can unlock your phone, authenticate your identity, track fitness statistics and more.
The first of the two new products being offered is the Lycos Life Ring. It's a simple, minimalistic ring, available in six different colors, with NFC built in. It offers two key features: Personal Security Manager, which lets you log in to apps and websites on your phone with just a tap, and Tap-to-Transfer, which enables the transfer of specific data to others with a tap, whether that be full contact details for clients, or maybe just your phone number for those you might meet at a party.
The second product, the Lycos Band, is designed to sit on your wrist. It offers the same Personal Security Manager, Tap-to-Transfer and color choices as the Lycos Ring. What makes it stand apart is its fitness monitoring features – it tracks your steps, calories burned, speed and heart rate. It probably won't offer the same quality of tracking as a Jawbone UP 4, for example, but its still a nice added feature.
Without a doubt, there's a market for password-free identification technology. I have Touch ID on my iPhone, for example, which lets me authenticate my online banking sessions and make Apple Pay purchases at stores using my fingerprint instead of a password. Google is baking the technology into their next mobile operating system, Android M, too. Still, the tech is far from ubiquitous, and there are plenty of phones out there that don't support fingerprint ID. The Lycos Life line may help serve as a bridge for those who want similar identification tech without having to immediately buy a new phone that supports it.
Both the Lycos Life Ring and the Lycos Life Band will be available starting June 8. The ring retails for $59.99; the band retails for $124.99. To learn more or sign up for updates about the tech, visit the Lycos Life website.
[Image credit: Lycos]