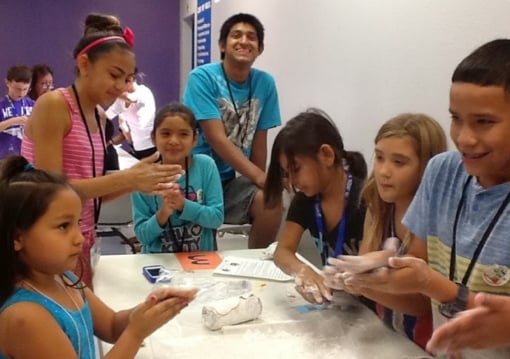 Looking for a legitimately fun, educational experience for your kids aged 8 through 12 this summer? Maker Camp has returned for the summer of 2015, launching this week. It's a virtual six-week summer camp where kids are assigned projects that involve coding, crafting, creating, tinkering and learning.
We've covered Maker Camp here at Techlicious in the past, and since we've known it, the program has experienced tremendous growth. It's no surprise why – the camp consists of fun at-home learning projects where kids actually get to make stuff. This year, kids have already started building their own Maker Camp sketchbooks, crafting their own cardboard masks for use in their own movie, and putting together a Maker Camp papercraft doll model. And that just scratches the surface – by the end of the program last year, kids were making their own version of the game Operation. How cool is that?
Google tells Techlicious that you may notice some changes in the program this year if your kids have participated in the past. Specifically, the company promises an improved web experience and better graphics. The addition of Pixar's Kelli Townley as the new Maker Camp Head of Production should have a positive impact as well.
If you want to get your kids involved in Maker Camp this year, head to the Maker Camp website for more information. There, you'll find videos, chats, and – most importantly – projects that your kids can get started on right now. You might also want to check out the free coding camp going on at Microsoft Stores this summer.
[Image credit: Makezine.com]