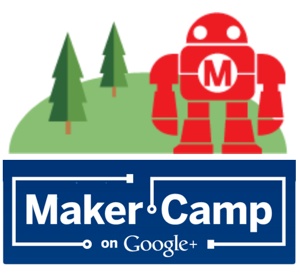 We've entered the long days of summer vacation – that time of year where the novelty of being home from school has worn off and kids start getting restless. School won't be back in session for a couple months still, in some cases, and all that idle time can cause summer brain drain. But don't fret if you didn't send your bored youngsters off to summer camp. Google has the next best thing for curious minds: Maker Camp.
Maker Camp is a free six-week long virtual summer camp for teens that continuously challenges them to make something fun and learn in the process. Each day, kids are given a new project to complete, most of which use basic materials from around the house. The first project was a Two Liter Soda Bottle Boat, which will teach your teens about buoyancy and stored kinetic energy. Follow-up projects include a Balloon Blimp, Rocket-Propelled Toy Car, and for older kids, a Bike-Powered Phone Charger is offered as a weekend project.
Each project has basic text directions that you can follow on a computer, tablet or phone. But if you really want to make the experience interactive, your kids can follow along with a live demonstration via Google+ Hangouts – or simply catch the recording whenever it's convenient on YouTube. The videos are designed not only as a tutorial, but to help tie together the fun with the scientific principles that make the DIY craft projects work. And on Fridays, video is used to take kids on a virtual field trip to amazing real-life locations like NASA and Google.
To learn more about Maker Camp, visit the information and registration page at http://makezine.com/maker-camp/. Interactive elements of Maker Camp will take place on the event's page on Google+.