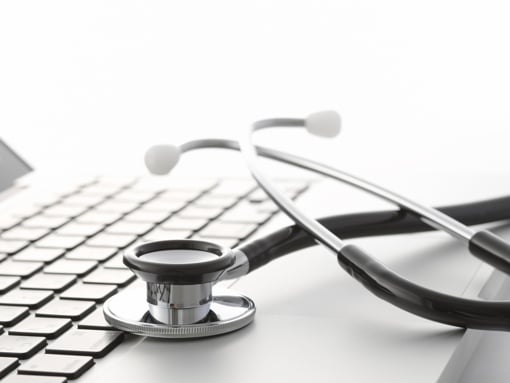 While no substitute for actual advice from a doctor, the Internet can be be a great place to research illnesses, symptoms, prescriptions and their side effects, operative procedures and all kinds of important medical information. But if you do search for health-related information online, be careful: The webpages that are providing you with all that useful advice are likely also selling information about you and your condition to third parties, Vice's Motherboard reveals.
How do we know? Well, Tim Libert, a researcher at the University of Pennsylvania, created a software program to analyze the top 50 search results for 2,000 common diseases. The program discovered that a whopping 91 percent of those pages were forwarding information about your web search to other companies. And 70 percent of the time, the data "contained information exposing specific conditions, treatments and diseases … potentially putting user privacy at risk," according to Libert's research published in the Communications of the ACM.
The issue is that most of the sites you visit to research medical information contain tracking elements that report back to Google Analytics, including the U.S. government's own Center for Disease Control website. This tracker also sends information about your visit to social networking sites like Facebook and Twitter, and to data brokers like Experian. When combined with your computer's unique IP address, a company could easily match your identity to your web search.
No medical search is sacred. According to Libert's data, a company named Medbase200 maintains and sells lists with classifications that include "rape victims," "domestic abuse victims," and "HIV/AIDS patients." Imagine the consequences associated with your partner seeing a glut of STD treatment advertisements or anti-abortion ads following a web visit to Planned Parenthood (another site with trackers), all so a third party can make a buck.
Unfortunately, HIPAA protections don't apply to your online searches, so the responsibility of keeping your health data private online lay in your own hands. We recommend using a privacy-protected browser like Tor and a privacy-protected search engine like Duck Duck Go for any medical-related search. You might also want to do the majority of your medical research on Wikipedia – Libert singles the site out as one of the few that don't report back to advertisers.
Want to read more about this important privacy issue? I highly recommend reading Brian Merchant's full coverage on Motherboard. For even more information about managing your personal data online, check out our protecting your privacy page here on Techlicious.
[Stethoscope on laptop via Shutterstock]