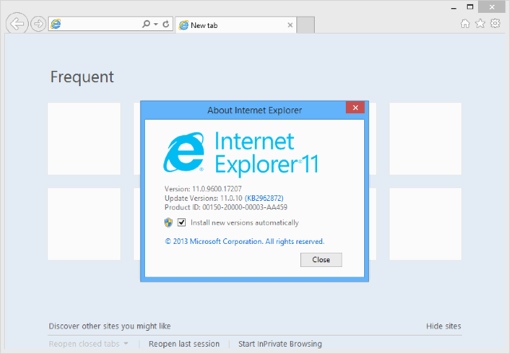 Mark your calendars: Starting on January 12, 2016, Microsoft will cease providing tech support and security updates for older, outdated versions of its Internet Explorer browser.
For most users of Microsoft Windows, this means you'll need to upgrade your browser to Internet Explorer 11. Don't wait until the deadline, though – keeping all your software up to date is a crucial part of protecting your computer against dangerous exploits. Besides, IE 11 has key performance upgrades that make it faster than older versions of IE and you'll cease getting "upsupported browser" errors.
You can download the latest version of the software by visiting the official Internet Explorer website with your Windows PC and following the prompts.
Don't like the latest version of Internet Explorer (or don't have a Windows PC)? No worries – check out Mozilla Firefox instead. It's Techlicious's pick for the best web browser thanks to its wide selection of addons, security and privacy features. You can download the latest version of Firefox at mozilla.org.