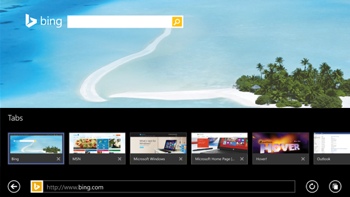 Microsoft has released a fix for a dangerous Internet Explorer security vulnerability discovered earlier this week for all users of Windows, including out-of-support Windows XP owners, the company announced Thursday.
The vulnerability, which could give hackers complete control over any computer, was discovered in Internet Explorer versions 6 through 11. Because a group of hackers was using the flaw to actively attack the financial and defense industries, the Department of Homeland Security issued a blanket warning that Americans avoid using Internet Explorer until this fix happened.
If you have Automatic Updates enabled on your Windows PC – and you should – then your computer should have already downloaded and installed the patch. Some versions of Windows may require you to manually enable update KB2964358. You can learn more about enabling Automatic Updates at the Microsoft Windows website.
Perhaps most interesting is the fact that Microsoft chose to include Windows XP owners in on the fix despite the company officially discontinuing support for the operating system on April 8, 2014. You shouldn't take this patch as a sign the company will continue to release these must-install security updates, though. Both Microsoft and Techlicious strongly urge you to move to a modern operating system, if possible.
While this means it's safe to once again use the Microsoft Internet Explorer browser for now, consider sticking to a third-party browser like Google Chrome or Mozilla Firefox. Techlicious recently named Firefox the best web browser due to its features, security features, and availability of browser extensions that further protect your computers against hacks.