We may earn commissions when you buy from links on our site. Why you can trust us.

The Best Web Browser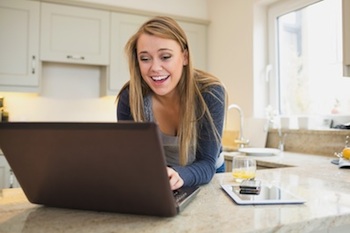 With our lives being so connected these days, most of us spend more time using our web browser than any other computer program. A great browser makes for the best Internet experience, so choosing the right one is a necessity. And right now both PC and Mac owners have a lot of choices. There are the default browsers, Safari and Internet Explorer, plus dozens of others that work on both platforms. What makes any of them better than the others?
The best browsers are simple to use, speedy, hog as few computer resources as possible and keep you safe from malware and third-party tracking. On top of that, browsers should offer a wealth of customization options, tight integration with sites and services you use often, robust tab and window management, and syncing across computers and mobile devices.
There are five browsers that have most or all of these qualities: Google Chrome, Mozilla Firefox, Internet Explorer, Safari, and Opera. Of these, Chrome and Firefox offer the best experiences across the board and have the advantage of being available for all major operating systems and many mobile devices. After using both browsers extensively for over six months, I found Firefox to be the superior browser. Read on to find out why.
Firefox: The browser to beat
If you're familiar with Firefox from years past, you might balk at my recommendation at first. Firefox was once a top browser alternative but lost a lot of popularity and users to Chrome because it grew too slow while hogging a ton of memory. It took a while, but Mozilla's developers finally turned this problem around. It's secure, fast, easy to use and customizable, uses few computer resources and makes switching between computers and mobile devices easy.
Brower add-ons

Firefox has the most robust and useful library of add-ons for its browser, making it the most customizable and useful browser. It has all of the most popular extensions and plugins—ad blockers, adjuncts to popular services like Evernote and Pocket, social network integration, etc.—plus some very useful add-ons that are only available for Firefox. For instance the Heartbleed checker for Firefox, Heartbleed-Ext, adds a red warning at the top of vulnerable sites.
Plus, all of the add-ons you find in the official Mozilla repository (found under Firefox >> Add-ons) are checked for compatibility and malware, unlike Google Chrome's extension library. Add-ons won't add new or malicious functionality behind your back the way some Chrome Extensions have been accused of. By default, add-ons update automatically as the browser checks for new versions and security patches, but you can disable that so you can approve all updates.
Tab and window management
If you like to keep multiple sites open in multiple windows or tabs, Firefox's built-in tools for managing them are the best. The Tab Groups feature makes keeping tabs organized much easier and clears away the clutter that comes with having dozens of tabs open in one window. You can group tabs any way you like and even name the groups so you remember which websites you have stored inside. Switching between groups is as easy as switching between windows, but everything stays under one icon. In Firefox you can also "pin" a tab (right click on a tab pin it), which moves it to the left of other tabs and keeps it in place permanently, even after you restart. This is useful for websites I keep open and check often, such as Gmail and Facebook, because I can always find them and see notifications.
Security
Besides keeping your plug-ins updated, there are other ways Firefox keeps you secure. The browser is automatically updated to ensure you have the freshest protection while surfing. If you come across a malware-infected site or a fake site designed for phishing, the browser will warn you before loading. This list of bad sites is kept up to date as new fakes and infections pop up.
Private browsing
Mozilla improved on Firefox's private browsing experience. Now it works similarly to Chrome--private windows open alongside normal ones, so you don't have to close down what you're doing to go incognito. However, you can't open multiple sessions in private windows as you can with Internet Explorer. If you're signed into one Yahoo Mail account in private, you can't sign into a second account in another private window.
Syncing across devices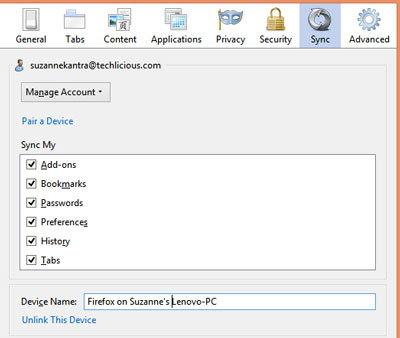 The ability to sync browser data is increasingly important for people who spend their day switching between devices, be they mobile phones, tablets, or computers. It's nice to be able to reopen tabs from your computer on your phone, especially if the tab has needed information. I also appreciate having all my bookmarks, passwords, and add-ons on both my work and home computer. Firefox, Chrome, Internet Explorer and Safari all have some syncing capability, though the first two have the best and most comprehensive implementation.
Setting up Chrome's sync is easier and faster than Firefox because all you have to do is sign in to your Google account and you're done. Firefox has a code verification system that requires using an existing synced device to authorize another, which is a minor pain.
Syncing works on Android smartphones and tablets, too, since both Chrome and Firefox have mobile versions on that platform. However, there's no Firefox for iOS. Chrome is available for iPhone and iPad, though Safari is naturally more integrated with those devices and you can't change the default browser to Chrome in iOS.
Final call
Firefox is now back to being the best browser choice, thanks to recent updates and added features. It's secure, streamlined, customizable and makes switching between computers and mobile devices easy.
[woman in kitchen via Shutterstock]
---
Discussion