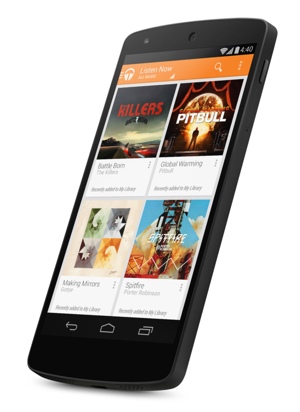 There's a lot to like about Google's newly introduced Nexus 5 phone. It runs Android 4.4 KitKat, the most recent and feature-rich build of the mobile OS currently available. It's got a powerful processor and a sexy HD screen. And it's just $349 off-contract, making it almost half the price of an off-contract iPhone 5S or Samsung Galaxy S4.
If that's not enough to like, tech repair website iFixit has one more piece of excellent news about the Nexus 5: It's easy to repair. In a newly posted piece-by-piece teardown, Google's new smartphone earned a lofty reparability score of 8 out of 10 from the site. (The iPhone 5S, by comparison, scored just a 6 out of 10.)
Specifically, iFixit raves about the phone's modular design that "allows independent replacement of several wear-prone components – like the headphone jack and speaker." Also working in the phone's favor is the limited amount of glue used – a major concern in the repairability of the new iPad Air.
If you're prone to breaking your phone's screen, then be careful with the Nexus 5 – iFixit notes both the glass and LCD is fused to the display frame. That makes screen replacement incredibly difficult and likely much more expensive than it otherwise needs to be. It's one of the only faults the site found with the phone.
To see a skilled repair team literally spill the Nexus 5's guts, check out the iFixit website.