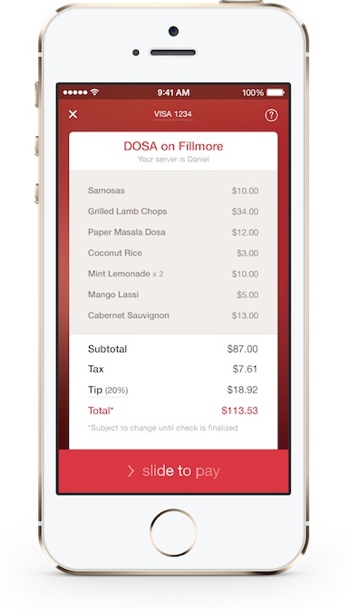 Popular dining reservation app OpenTable has just launched a tap-to-pay mobile payment pilot program, the company's blog announced this week.
To use the feature, you'll need to add a credit card to the OpenTable app. Then, instead of waiting for the waiter to bring your check, you can view and pay it on your phone with a few taps (slides) of the finger. If you're in a rush, you can be on your way without having to stress yourself or the wait staff.
Mobile payments is currently being rolled out to select diners in select restaurants in the city of San Francisco. Over the next few weeks, the company will expand the program and offer a way for you to request access to it.
Should the new mobile payment option be successful in San Francisco, it'll likely spread to other cities and restaurants that accept OpenTable reservations in due time.
For more on OpenTable mobile payments or the app itself, visit blog.opentable.com.