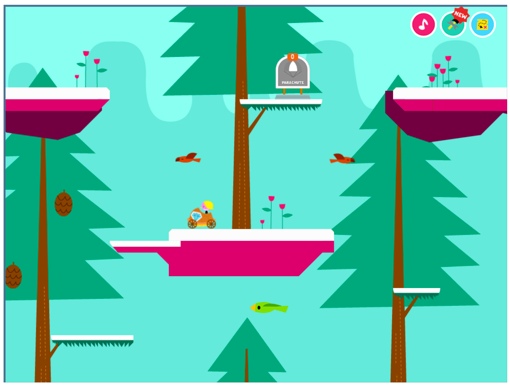 Looking for a fun, safe and free way to keep your elementary schoolers entertained? Today, PBS Kids launched Kart Kingdom, an online world to explore filled with games and collaborative tasks designed to test kids' thinking skills.
"We wanted to make sure our first online world was true to the PBS KIDS mission and built to put 6-9 year olds in the drivers seat," said PBS KIDS Digital Vice President Sara DeWitt. "Kart Kingdom is unique in that it focuses on creation, collaboration and exploration – not just on buying and selling, like many other immersive games for this age group. The world offers kids a safe, developmentally appropriate space to explore, build and interact, all while developing critical 21st century skills."
In Kart Kingdom, children select and design a character (boy or girl) and the "kart" vehicle they'll ride around the world in. They then start to explore numerous digital worlds to complete quests, such as finding bushes with berries. To complete these quests, kids will need to craft gadgets using items they find laying around the virtual world. Combine a plant, chunk of earth and spring, for example, and kids will create a Grasshopper attachment for their cart that allows it to jump higher than before. These items can also be used to create stickers to personalize carts, too.
If exploring gets old, Kart Kingdom features a number of other mini-games to keep kids busy. Many feature characters from popular PBS Kids series. Children can even create, play and publish their own simple video games in the included Gamestar Mechanic Junior mini-game.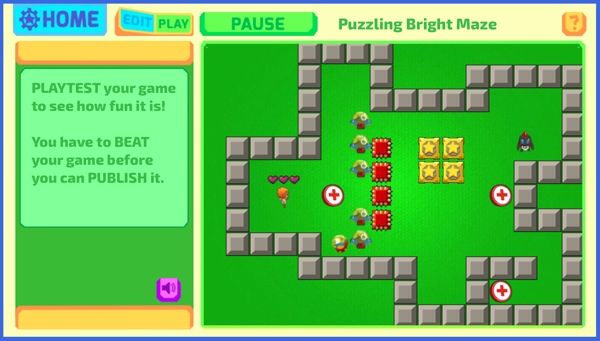 Kart Kingdom is a multiplayer universe – your kids will log into a PBS server and play alongside other youngsters. Players can safely "chat" using simple, pre-approved emoticons and kart tricks. They can also collaborate to craft new items and help each other solve the game's many exploration challenges. Kart Kingdom also features community events, which require teamwork to earn special rewards.
Kart Kingdom is currently available as a browser-based game at pbskids.org/kartkingdom. It will be available as an app for iPad and Android tablets later this summer. For more great PBS Kids content, check out the PBS Kids Video App, the "It All Adds Up!" math learning program, and the PBS Kids Super Vision app that gives parents insight and control over how kids use the pbskids.org website.
[Image credit: PBS Kids]