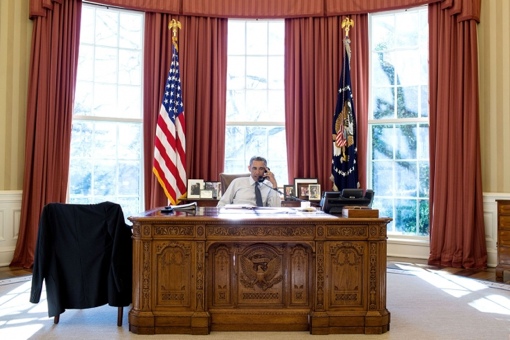 The federal government is about to take on the issue of data hacking and privacy. Today, President Barack Obama called for new legislation that would create a national standard for informing victims of data hackings that would, he argues, better protect Americans' privacy online.
The proposed bill, called The Personal Data Notification and Protection Act, would mandate companies notify you about data breaches, like the one suffered by Home Depot last year, within 30 days of their discovery. It would also make it a crime to sell your data overseas, making it easier to prosecute the bad guys. Currently, data breach notifications are covered by a patchwork of differing state laws.
"If we're going to be connected, then we need to be protected. As Americans, we shouldn't have to forfeit our basic privacy when we go online to do our business," President Obama said. "Each of us as individuals have a sphere of privacy around us that should not be breached, whether by our government, but also by commercial interests."
At the same time, President Obama proposed the Student Data Privacy Act. That bill would prohibit companies from profiting off of the data collected from school computers and tablets. Some states, like California, already have these protections in place. Google and Microsoft, for their part, have committed to providing ad-free versions of their search software available to school classrooms.
The new laws make a lot of common sense, but their passage is far from guaranteed. Republicans now control both houses of congress, and seem unlikely to work with the president to pass a bill that might take control of an issue away from the states. Some privacy groups further worry that the final version of the bills could offer a lower level of protection than some state laws. "We want a federal baseline, and leave the states with the freedom to establish stronger standards," says Electronic Privacy Information Center president Marc Rotenberg.
[Official White House Photo by Pete Souza]